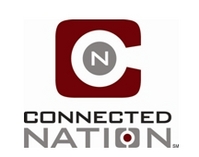 With each state in the U.S. poised to invest stimulus dollars in www.connectednation.org [broadband networks] and to implement technology programs that can strengthen America's competitiveness in the networked world, Connected Nation is pleased to leverage the depth of Deb Covey's experiences
Washington, DC (Vocus) July 15, 2009
Today, Connected Nation, an international leader in broadband strategy and programming, announced the engagement of Debra R. Covey as senior strategic advisor, where she will provide strategic and operational guidance for Connected Nation's broadband initiatives work that stems from the American Recovery and Reinvestment Act (ARRA). As Connected Nation works to implement broadband mapping, planning, and demand side programs, Ms. Covey brings a wealth of strategic leadership and tactical execution experience from the telecom sector and beyond.
Ms. Covey's most recent telecom industry experience was with British Telecom (BT), where she was the senior leader responsible for BT's Wholesale Networks and Operations, with oversight of network design, planning and engineering, capital management, and capacity management. Among other responsibilities at BT, Ms. Covey was responsible for all UK field operations, vendor negotiations, and network security for BT's core network, covering 30 million lines and 23 million customers. Ms. Covey was accountable for 10,000 employees and managed the successful planning and initial deployment of BT's 21CN project (21st Century Network) -- a $15 billion investment program in the UK's primary broadband network.
"With each state in the U.S. poised to invest stimulus dollars in broadband networks and to implement technology programs that can strengthen America's competitiveness in the networked world, Connected Nation is pleased to leverage the depth of Deb Covey's experiences," said Brian Mefford, Connected Nation's chairman and CEO. "Deb will be a key asset to Connected Nation, but more importantly, she will become an indispensable resource to the state and federal leaders with whom Connected Nation works daily."
DEBRA COVEY CV
Born: Corsicana, Texas
Educated: University of Texas
2008: Chief operating officer, MAC Property Management
2005: Managing director, operations, BT Wholesale
2003: Director of network operations, BT Wholesale
2000: Senior vice president, operations, Genuity
1995: Director for strategic planning, GTE
1987: Director for network provisioning (access and core), Sprint
1982: National program manager for initial fiber network, Sprint
1984: Service provisioner, Sprint
1979: Customer service representative, SBC
To learn more about Connected Nation, visit http://www.connectednation.org .
About Connected Nation: Connected Nation is a national nonprofit 501(c)(3) organization that expands access to and use of broadband Internet and the related technologies that are enabled when individuals and communities have the opportunity and desire to connect. Connected Nation effectively raises the awareness of the value of broadband and related technologies by developing coalitions of influencers and enablers for technology deployment and adoption. Connected Nation works with community stakeholders, states, and technology providers to develop and implement technology expansion programs with core competencies centered around a mission to improve digital inclusion for people and places previously underserved or overlooked. For more information about Connected Nation, Inc., visit http://www.connectednation.org .
###