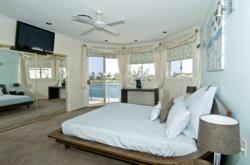 Australia a water fun spot with beaches, sun and warm waters www.bobzio.com
(PRWEB) January 17, 2012
Bobzio.com is a Cooperative of Vacation Property Owners offering a free platform where vacation home owners, home swappers, local service providers and travelers can find each other. There is no cost for a property listing. The home exchange system uses the same system as the vacation rental platform. It is possible to offer a vacation home as both a home exchange and vacation rental. This is accomplished by checking the appropriate boxes when constructing a listing. A reservation calendar is available to all users and helps organize records informing potential clients what periods are open to rent or exchange. A contact number can be displayed by the home owner to facilitate connections with interested parties. There is also an email contact option provided at the bottom of each expanded listing. Bobzio.com gives the user the option to search for exchanges and rentals based on Area Attractions. For example, if fishing is a primary interest, a search can be performed and properties displayed with this amenity. This is particularly convenient when arranging a home swap.
Bobzio.com, a Cooperative of Vacation Home Owners, Home Exchangers and Service Providers is completely free. Bobzio.com functions similar to a producer cooperative where members group together to leverage buying power for the benefit of all members. Otherwise the individual producer would be at the mercy of large Corporation's power to set prices for services like the Vacation Home Owners and Service Providers are now. Home owners and service businesses with common marketing interests need to join the Bobzio.com marketing cooperative effort. If 20,000 cooperative members logged in on a regular basis to the Bobzio.com website, Bobzio.com would be positioned first to travelers searching for vacation rentals and services on google. This is important to minimize marketing costs. This is how Bobzio Cooperative Members can leverage their power by maximizing the marketing of their properties collectively and minimizing the marketing costs individually for their vacation properties. Realistically a vacation home owner and service provider need only spend twenty-five dollars a year for advertising if the Bobzio Vacation Property Cooperative had twenty thousand members logging in daily. Let's get to work.
Bobzio.com has selected The McAdam House as providing an exceptional value to the client and is voted Bobzio's Best Value Vacation Rental in Broadbeach Waters, Australia. Selection is not based only on cost but rather on the amenities, available activity bundles and level of fun factor. Nominations for Bobzio's Best Value Vacation Rental can be made by going to http://www.bobzio.com.
# # #