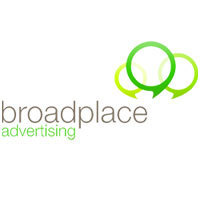 This is a great opportunity for SME's, that otherwise may have found it very difficult, to ensure that they are harnessing the power of the internet to help grow their business.
(PRWeb UK) May 7, 2010
Broadplace Advertising has partnered with Google, Enterprise UK, the Department for Business Innovation and Skills, BT and e-skills UK to support a joint initiative to get 100,000 UK businesses online.
Getting British Business Online (GBBO) will target the 1.5 million UK businesses that do not currently have a website, giving them the opportunity to create a free professional website and access to training and support. Broadplace Advertising is supporting the initiative by promoting this exciting opportunity to relevant businesses and offering advice & support.
Commenting on their involvement with Getting British Business Online, Broadplace Advertisings' Sales & Marketing Director, Ajay Syal said: This is a great opportunity for SME's, that otherwise may have found it very difficult, to ensure that they are harnessing the power of the internet to help grow their business. Having a website is the first fundamental step to ensuring a business can generate new sales leads from a channel that is being used more and more every day. It can also enable small businesses to capture as much valuable referral and word of mouth business as possible by making themselves quick & easy to find on the internet.
Businesses that sign up to Getting British Business Online will be given a free .co.uk web address that will be automatically registered in Google's search engine, a new 'wizard' tool that will help them create a website in 20 minutes businesses and ways to attract new customers online. BT will offer free phone support to participants, PayPal will soon enable businesses with a GBBO-powered website to turn their site into an ecommerce platform in just a few clicks. This means they can begin selling to customers and accepting payments quickly and securely via the web.
Commenting on the launch of Getting British Business Online, Matt Brittin, UK Managing Director, said: "Consumer behaviour is changing rapidly as people increasingly turn to the web to find information about local businesses and services. With over 40 million people in the UK now online there has never been a better time for small businesses to use the Internet, enabling them to reach new customers in new markets. We hope a free, easy-to create website will give small businesses the boost they need to get up and running."
Business organisations including the IoD and Business Links will run activities throughout the UK, and there will be a week long series of events 12th - 16th April around the theme of Getting British Business Online.
Businesses can sign up for a free website now at http://www.gbbo.co.uk
Notes to editor:
For press inquiries, please contact: Ajay Syal 020 7993 9858
About GBBO:
GBBO is a joint initiative by Google, BIS, Enterprise UK, e-skills UK, BT and other business organisations to help SMEs create their first websites and help them understand the opportunities offered by the Internet. The campaign has set a target of helping 100,000 UK SMEs get their first websites easily and for free by the end of 2010. See http://www.gbbo.co.uk for further information.
About Broadplace Advertising:
Broadplace is a specialist internet search marketing agency that has been established for over 5 years and manages the online advertising needs for over 300 SME businesses across the country.
As a Google accredited and qualified advertising agency Broadplace effectively manages online advertising through various platforms such as Pay Per Click (PPC) and Search Engine Optimisation (SEO). Services offered cover Google Adwords as well as Yahoo & Bing and are designed to offer excellent return on investment.
###