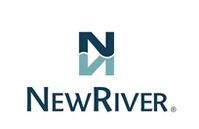 By managing this business-critical process for mutual fund companies, Broadridge's Summary Prospectus solution allows our clients to dedicate their resources more effectively to grow their businesses
September 9, 2009
Lake Success, NY and Andover, MA (Vocus) September 10, 2009
Broadridge Financial Solutions, Inc. (NYSE:BR) and NewRiver today announced a comprehensive solution to the SEC's newly-enacted summary prospectus rule that combines Broadridge's best in class inventory, print, fulfillment and householding capabilities with NewRiver's patented electronic database to create a unique and highly valuable service offering. Broadridge is a leading global provider of technology-based solutions to the financial services industry. NewRiver, Inc. is the creator of the leading central repository of mutual fund documents and data for financial services firms.
Broadridge's Summary Prospectus solution offers mutual funds the ability to reduce costs while simplifying their prospectus printing and distribution process and assisting them with meeting the requirements of the new SEC Summary Prospectus rule. In light of the increase in the number of catalogs that mutual funds need to produce and the lower summary prospectus page count, Broadridge's solution, and the flexibility it provides to clients to selectively print-on-demand, offers mutual funds a cost-effective alternative to full prospectus distribution.
"Our consistent delivery of innovative solutions has made Broadridge a leader in the financial services industry. Our service offerings enable our clients to focus on core business activities, while we handle the time-consuming, labor-intensive aspects of regulatory investor communications. By combining the advanced technology solutions of Broadridge and NewRiver, we can provide a comprehensive summary prospectus solution that will require mutual fund companies only to file their summary prospectuses with the SEC's EDGAR system, and Broadridge will manage the rest of the process," said Gerard Scavelli, President, Mutual Funds Solutions, Broadridge. "By managing this business-critical process for mutual fund companies, Broadridge's Summary Prospectus solution allows our clients to dedicate their resources more effectively to grow their businesses," he added.
The layered disclosure website with EDGAR-supplied documents uses the mutual fund company's URL, provides 24/7 hosting and monitoring, and includes a compliance envelope of all required documents. Alternatively, for mutual funds that want to use a universal URL, we created SummaryProspectus.com.
SummaryProspectus.com offers additional features to enhance investor communications and minimize costs for mutual funds. For instance, distributors and mutual fund companies alike will be able to eliminate many of the steps involved in today's traditional fulfillment methods. "The fact that a prospectus is now a two page document showing four impressions on both sides means that the manufacturing and delivery process will change dramatically, as well as the cost structure. Mutual Fund companies and their distribution partners are poised to reap the benefits and we're pleased to make the transition seamless for them," said NewRiver's CEO, Russ Planitzer.
NewRiver has partnered with Broadridge since 1999 using this same technology for digital display and delivery of mutual fund prospectuses for fund distributors. Together they provide a range of disclosure and delivery solutions to a wide range of investors, investment companies and brokers.
About Broadridge
Broadridge Financial Solutions, Inc., with over $2.1 billion in revenues in fiscal year 2009 and more than 40 years of experience, is a leading global provider of technology-based solutions to the financial services industry. Our systems and services include investor communication, securities processing, and clearing and outsourcing solutions. We offer advanced, integrated systems and services that are dependable, scalable and cost-efficient. Our systems help reduce the need for clients to make significant capital investments in operations infrastructure, thereby allowing them to increase their focus on core business activities. For more information about Broadridge, please visit http://www.broadridge.com.
About NewRiver, Inc.
NewRiver develops innovative technology solutions that help financial leaders simplify investor disclosure - providing transparency and cost savings to the delivery of fund data and investor communications.  Since 1995, the company has helped some of the world's leading financial organizations move from paper to electronic disclosure via an easy to use, cost-effective, managed service offering.  NewRiver pioneered the first electronic prospectus, and is the only company to guarantee its data to be "compliance grade" which allows customers to reduce risk, lower compliance costs and increase revenues.  Through a patent-pending, automated process NewRiver efficiently monitors millions of data points from over 24,600 fund CUSIPs.  Further, the company's unique "paperless" approach improves the investor experience while offering a real alternative to the environmental impact of paper-only delivery.  Relied on daily by over 100 leading financial services firms, and millions of investors, NewRiver is a trusted and growing solution provider facilitating the transition from paper-based mutual fund information, to electronic. To learn more, please visit our website http://www.newriver.com or call 978-247-7200.
Media Contacts:
Al Bellenchia
The Torrenzano Group
+1 (212) 681-1700, ext. 156
abelllenchia (at) torrenzano (dot) com
Broadridge Media Contact
Arlene Driscoll
Broadridge Financial Solutions, Inc.
+ 1 (212) 981-1347
Arlene (dot) Driscoll (at) broadridge (dot) com
Public Relations Firm of Record for NewRiver
Chris McCoin or Richard Smith
McCoin & Smith Communications Inc.
508-429-5988 (Chris) or 978-433-3304 (Rick)
chris (at) mccoinsmith (dot) com or rick (at) mccoinsmith (dot) com
###