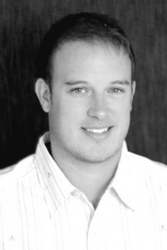 SimpleSignal is leading by example in the evolution from plain old telephone service to voice 2.0 -- the integration of IP-based voice features with Web 2.0 applications
Dana Point, CA (PRWEB) October 1, 2008
SimpleSignal Inc., a leader in hosted telephone systems for businesses, announces that its executives Jeff Pelletier and Michael Sterl will share the company's insights into how telecom carriers can engender customer loyalty and drive new revenues using voice 2.0 mashups at the 6th annual BroadSoft Connections Executive Users Conference, held Oct. 5-8.
Mr. Pelletier, Chief Technology Officer, will participate on the panel "Xtending Web 2.0 Solutions: Developing Applications for the Next Generation," where he will discuss how SimpleSignal uses BroadSoft's BroadWorks® VoIP application platform to create new unified communications offerings that combine hosted telephony with leading business applications, including salesforce.com, GotVoice and Microsoft® Exchange®.
"SimpleSignal is leading by example in the evolution from plain old telephone service to voice 2.0 -- the integration of IP-based voice features with Web 2.0 applications," said Pelletier.
Mr. Sterl, vice president of North America Sales, will participate on the panel "Business Connectivity: Differentiation through Enhanced Capabilities," and will present the business case for delivering more value to enterprises through enhanced VoIP services, such as fixed-mobile convergence, disaster recovery and customized solutions.
BroadSoft Connections is the telecom industry's premiere executive users conference for VoIP. The conference attracts C-level attendees representing broadband, wireline, cable and mobile carriers and partners from more than 30 countries.
SimpleSignal is one of BroadSoft's fastest growing service provider customers, and a leader in deployments of voice 2.0 mashups to SMBs. SimpleSignal's SimplyMobile hosted Exchange solution and SimpleScribe voicemail-to-text service are available via wholesale to other carriers.
Who: Michael Sterl, VP of North America Sales, and Jeff Pelletier, CTO
What: BroadSoft Connections 2008 - Xtend
When: Business Connectivity: Differentiation through Enhanced Capabilities, Oct. 6, 2008, 2:45 PM MST; Xtending Web 2.0 Solutions: Developing Applications for the Next Generation Oct. 7, 2008, 3:15 PM MST
Where: Westin Kierland Resort & Spa, Scottsdale, Arizona
About SimpleSignal
SimpleSignal Inc. is a facilities-based complete network provider of business VoIP. The company's enterprise-grade service is designed specifically for small- to medium-sized businesses, combining voice and data, hosted PBX, long distance and conferencing into one powerful, cost-effective communications solution. Delivering more capabilities than on-premise PBX systems, with greater flexibility, simplicity, and personalized service. Now businesses of any size can leverage the power of advanced IP communications technology, improving business productivity, while significantly reducing overall telecom costs. SimpleSignal is privately held and headquartered in Dana Point, CA. SimpleSignal services are deployed in over 40 states and 6 foreign countries. For more information about SimpleSignal, visit http://www.simplesignal.com.
About BroadSoft
BroadSoft® provides VoIP application software that enables the delivery of hosted telephony and multimedia services. Its award-winning flagship BroadWorks technology empowers wireless, wireline and cable carriers to deliver next-generation voice and multimedia applications and advanced features that enable them to increase revenue, enhance competitive differentiation and elevate customer satisfaction. BroadSoft's family of carrier-class software products delivers the scale, open architecture and reliability that the world's leading telecommunications companies demand to serve mission-critical enterprise and residential broadband customers. BroadSoft provides VoIP applications to seven of the top 10 and 13 of the top 25 largest carriers worldwide, as measured by recent annual revenue, including Korea Telecom, KPN, SingTel, Sprint, Telefonica de Espana, Telstra, T-Systems, and Verizon. For additional information, go to http://www.BroadSoft.com.
SimpleSignal is a registered trademark of SimpleSignal, Inc. All other names are trademarks of their respective owners.
###