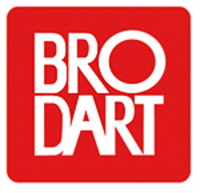 Mc Elhattan, PA (Vocus) February 4, 2010
At the ALA Midwinter Meeting held in Boston, Mass., Brodart Supplies & Furnishings. will debut a brand new exhibit property which is made of sustainable, recyclable, and environmentally friendly materials. Brodart has had a long standing commitment to the sustainable use of resources, waste reduction and recycling and improved air quality and emissions. We understand that environmental excellence is essential to leadership in our industry and the success of our business. A healthy environment is also necessary for the well-being and vitality of our customers, employees, and communities worldwide. That's why our environmental commitment extends beyond compliance and focuses on environmental management practices that increase efficiency and minimize pollution and waste.
Dennis Keith, Brodart's Events & Exhibits Manager, says "As part of this effort, our new exhibit property was designed from the ground up to be eco-friendly and support our corporate environmental goals for a greener exhibit. While not mandated yet for the exhibition industry, these trends are the forefront of what companies are doing worldwide to become more environmentally responsible, eliminate or reduce waste, and reduce costs. By utilizing this type of display, Brodart Co. will be continuing our effort to respect, protect, and sustain the natural environment and everything that lives in it."
The entire structural framework for the tower, counters, and shelves are made from aluminum which can be recycled at the end of its life cycle. The gray structural walls are made from 100% recycled PET plastic. The countertops and shelves are made with bamboo which is a renewable wood source. The signage is made with recycled PET plastic and non-solvent based ink.
ABOUT BRODART CO.
Since 1939, Schools and Libraries alike have turned to Brodart Supplies & Furnishings for everything to keep their libraries running smoothly. From book covers and book supports to kids wall murals, Brodart Supplies & Furnishings is a one stop shop for all your library supplies. From humble beginnings, Brodart has grown to become an international company, serving libraries from the Northwest Territories to the Pacific Rim, with facilities in the United States and Canada. Brodart truly has evolved into a full-service library supply company. For additional information about Brodart Supplies & Furnishings, please visit shopbrodart.com or brodart.ca for our Canadian users, or call 1.888.820.4377 in the United States or 1.800.265.8470 from Canada.
###