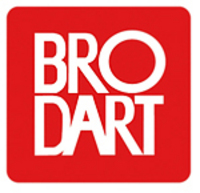 Learn Create Share @ your library
Mc Elhattan, PA (Vocus) February 4, 2010
The American Library Association has slated Teen Tech Week 2010 for March 7-13. This year's theme "Learn Create Share @ your library" encourages teens nationwide to explore their creativity through the nonprint resources available at their local libraries, ranging from DVDs, music, gaming, audiobooks, online homework help and more.
Teen Tech Week began in 2007 as a national initiative sponsored by the Young Adult Library Services Association (YASLA) which stressed the importance of technological competency and encouraged librarians, educators and parents to promote teens' use of the technology available at their libraries. Technology is an integral part of teens' daily lives, and it is important for them to be knowledgeable in the use and application of various technologies.
Brodart Supplies & Furnishings advocates teen technology exploration and offers a unique product selection to allow teens to continue their exploration on their own. From MP3 players to boomboxes and the Wii, Brodart Supplies & Furnishings has a product to support every facet of Teen Tech Week.
For more information about Teen Tech Week, please visit http://www.ala.org/teentechweek.
About Brodart Co.
Since 1939, Schools and Libraries alike have turned to Brodart Supplies & Furnishings for everything to keep their libraries running smoothly. From book covers and book supports to kids wall murals, Brodart Supplies & Furnishings is a one stop shop for all your library supplies. From humble beginnings, Brodart has grown to become an international company, serving libraries from the Northwest Territories to the Pacific Rim, with facilities in the United States and Canada. Brodart truly has evolved into a full-service library supply company. For additional information about Brodart Supplies & Furnishings, please visit shopbrodart.com or brodart.ca for our Canadian users, or call 1.888.820.4377 in the United States or 1.800.265.8470 from Canada.
###