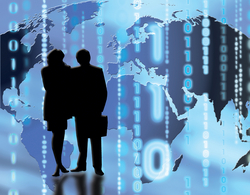 Access Compliance helps meet this challenge, improve understanding, and reduce risk.
Washington, D.C.; Windsor, CT (PRWEB) October 1, 2007
CFM Partners and LIMRA International today announced the formation of a new strategic alliance to provide online compliance solutions to LIMRA members. Now broker-dealers can leverage LIMRA's compliance expertise and CFM's web-based technology, Access Compliance™, to develop, communicate, and manage policies and procedures for regulatory compliance.
"Communicating policies and procedures, especially for those working in independent and broker-dealer settings, is a major compliance challenge," said Tom Caraher, LIMRA's vice president and director of Compliance and Regulatory Services. "Access Compliance helps meet this challenge, improve understanding, and reduce risk."
LIMRA's compliance consulting team works with companies to develop policies and procedures geared to meeting regulatory requirements efficiently and effectively. The entire process of authoring, reviewing and sign-off can occur directly on Access Compliance's central platform. Following development, Access Compliance makes policies and procedures available online to employees 24/7, in an interactive, educational format.
Beth Murphy, president and CEO of CFM Partners, noted "LIMRA's team of experienced compliance professionals and CFM's Access Compliance provide a seamless approach to the development and rollout of policies and procedures to ensure that policies not only meet regulatory requirements, but are optimally integrated into the company's business practices."
Access Compliance is a full-featured, online solution that addresses management, distribution and employee education in policies and procedures. It combines patent-pending e-learning functionality, integrated comprehension testing, automated workflows, documentation and reporting to provide financial services companies with unprecedented ability to manage compliance effectively.
Access Compliance was developed to help reduce risk of non-compliance, while improving employee productivity and morale. Additional benefits include:

Audience-appropriate information — Access Compliance's "Push-to-Profile" feature ensures that each employee receives the information that is relevant to their role and responsibilities, taking the guesswork out of policy and procedure dissemination, while facilitating learning.
Plain English communication, enhanced by meaningful examples – CFM Partners takes exceptional care to ensure that policies and procedures are presented as clearly as possible.
Detailed reporting — Reporting and documentation capabilities fulfill an important requirement of outside regulators by generating a detailed, up-to-the-minute "audit trail" of employee dissemination, review and comprehension.
Cost-effective, high-quality policy and procedure management:
– Eliminates the need to pull employees off- task for classroom training
– Requires no specialized trainers or facilities
– Makes no demands on existing Information Technology resources
– Does not require special end-user technology – an Internet connection is all that is needed
– Demands no installation or maintenance – can be fully hosted by CFM, providing users with 24/7 availability
About CFM Partners
CFM Partners is a compliance and risk management education firm based in Washington. D.C. CFM develops, hosts, and supports the worldwide Financial Services industry's most sophisticated and comprehensive Governance, Risk Management and Compliance (GRC) education solutions. CFM solutions set the standard for high quality, audience-appropriate knowledge delivery and information management. Many of the world's most successful financial service organizations turn to CFM for Policy and Procedure Management and GRC learning solutions. Further information is available by visiting http://www.cfmpartners.com.
About LIMRA International
LIMRA International is a worldwide research, consulting, and performance improvement organization that helps more than 800 insurance and financial services companies in 60 countries increase their marketing and distribution effectiveness. Further information is available by visiting http://www.limra.com.
(c) 2007 CFM Partners, Inc. All rights reserved. CFM Partners and Access Compliance are trademarks of CFM Partners Inc. All other trademarks are the property of their respective owners.
CONTACTS:
Melissa Macaulay Federico
For CFM Partners
508-359-9800
Howard Drescher
For LIMRA International
860-285-7875
###