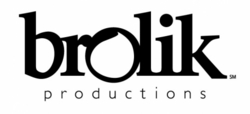 Brolik is proud to be a part of this historic event in Philadelphia by generating excitement and awareness for the first Philadelphia Fashion Week
Philadelphia, PA (Vocus) September 29, 2009
Brolik Productions, a full-service branding and interactive agency in Philadelphia announced they have been signed on to promote Philadelphia's inaugural Fashion Week. Brolik is responsible for the production of a TV spot that will be shown on cable TV networks two weeks leading up to the event which will take place October 8-10. In addition they are responsible for handing interactive media production and management for the event.
The commercial itself portrays a red carpet wrapping the city towers while illuminating the surrounding buildings, and moves to the energetic beat of "Flash" by Philadelphia artist Tu Phace. The creative for the commercial was inspired by idea of the inaugural fashion week coming to Philadelphia and the hype spreading rapidly throughout the city. The commercial will be shown on regional networks, as well as the PFW website, and at locations throughout the city, such as the Piazza at Schmidts. Comcast Spotlight in conjunction with Brolik helped to secure the media deal on behalf of Fashion Week.
"Brolik is proud to be a part of this historic event in Philadelphia by generating excitement and awareness for the first Philadelphia Fashion Week," said Jason Brewer CEO of Brolik Productions. "It was a terrific collaboration working with the team from Philadelphia Fashion Week as well as our sponsors Comcast Spotlight and ServiceMark who helped us attain TV exposure. We hope our efforts lead to a long tradition.."
Founded by CMK Entertainment in 2009, Philadelphia Fashion Week is the premier fashion event in the City of Brotherly Love and Sisterly Affection. This accessible, three-day celebration of fashion, food, and arts and culture, will include runway shows featuring street wear, contemporary couture designers sold in Philadelphia, and student designers enrolled in the Art Institute of Philadelphia, Philadelphia University, Moore College of Art & Design. To learn more about Philadelphia Fashion Week, visit http://www.philadelphiafashionweek.org
About Brolik
Brolik is a full-service branding and interactive agency that adds a vital creative pulse to their client's business through video, web, e-marketing and innovative strategy. Brolik connects clients to their customers through fully customizable web and marketing solutions that are both integrated and engaging in a range of industries including hospitality, food and beverage, lifestyle, fashion and entertainment. For more information visit http://www.brolik.com.
Contacts:
Megan Leitch
Maven Communications
267-546-9041
Kristen Insalaco
Philadelphia Fashion Week
215-910-2920
###