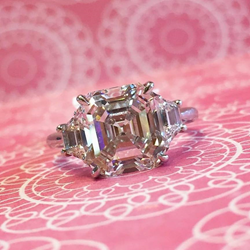 While I am flattered, this honor actually belongs to the employees of Bromberg's, both past and present, many of whom have devoted their entire careers to the success of the company. Basically, I just try to stay out of their way! - Frederick W. Bromberg
Birmingham, AL (PRWEB) February 07, 2017
Frederick W. Bromberg, president of Bromberg & Company, Inc., is a finalist in The Birmingham Business Journal's 2016 CEO Awards. Finalists were selected from a record number of nominations based on the CEO's influence on his or her company, its performance, the nominee's role in its industry and his or her impact on the Birmingham community.
The winners in each category were announced Dec. 1, 2016, during a special CEO Awards event at Regions Field. All the finalists were featured in the Dec. 2 edition of the Birmingham Business Journal.
"While I am flattered, this honor actually belongs to the employees of Bromberg's, both past and present, many of whom have devoted their entire careers to the success of the company," said Frederick W. Bromberg, President of Bromberg & Company, Inc. "I just try to stay out of their way."
Bromberg & Company is an iconic company throughout the Birmingham area and the entire jewelry store business as well. Founded 181 years ago in Mobile, Ala., by Bromberg's great-great-great grandfather, an immigrant from Prussia, the company is 35 years older than the city of Birmingham and a year older than the legendary Tiffany & Co.
Bromberg sells luxury jewelry, china, crystal and sterling flatware in stores throughout Birmingham and Mountain Brook Village, Ala. They also sell jewelry through Underwood Jewelers in Jacksonville, Fla.
In 2013, the American Gem Society honored the Bromberg family with its Triple Zero Award, referring to the highest grade of diamond. In a statement, the Society said, "The Bromberg family is a valuable member of not only the Society but of our industry." A year later, the Retailer of the Year judges praised Bromberg & Co. for its perseverance and prosperity for 178 years, citing "longevity is its greatest strength."
Retailer of the Year judges also praised Bromberg for his charitable pursuits. This included the company's steady flow of merchandise to silent and live charity fundraisers. Bromberg also provides the annual 30-foot Christmas tree in the center of Mountain Brook Village, which is lit up with over 30,000 white and colored lights.
For more information on Bromberg jewelry and services, visit http://brombergs.com, call (205) 871-3276 or (205) 969-1776, or visit or write Bromberg & Co Inc. at 131 Summit Boulevard, Birmingham, AL 35243 or 2800 Cahaba Road, Mountain Brook, AL 35223.
Bromberg's has provided jewelry and giftware options for discerning customers in the Alabama since 1836 and in Birmingham since 1900.6. Family-owned-and-operated, Bromberg's sells quality diamonds, jewelry timepieces and gifts. Staff members are experienced in providing stones, and advanced technology is used to determine the quality of cut and light performance. Bromberg's is the only member of the American Gem Society in Birmingham. Custom jewelry options and engraving are available.