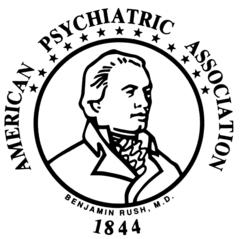 Knoxville, TN (PRWEB) May 03, 2012
The largest psychiatric organization founded in 1844, American Psychiatric Association, will be meeting May 5-9, 2012 in Philadelphia, PA. It is the main professional organization of more than 36,000 psychiatric physicians from the United States and around the world. The APA's mission is to promote the highest quality of care for individuals with mental disorders and their families, promote psychiatric education and research, advance and represent the profession of psychiatry, and to serve the professional needs of its membership.
Brookhaven Retreat will be at booth #1704 from May 6-8. Brookhaven Retreat will be giving away gift bags at the conference as well as information about the facility and the unique approach Brookhaven Retreat takes to help women overcome addiction and emotional challenges. They will also have a drawing each day to give away an iPad. To enter to win one, psychiatrists will drop their business card into a bowl. The drawing will be held at 4 p.m. Saturday-Monday during the APA conference. The winner will be announced at Brookhaven Retreat's booth and notified via e-mail. One business card per drawing will be accepted.
The 165th APA Annual Meeting is a great opportunity for Brookhaven Retreat to expand its professional contacts. Being an exhibitor at the conference will allow Brookhaven Retreat to share with doctors the unique role that this facility has for helping women. The doctors will even be able to talk with the founder and owner, Jacqueline Dawes. This will help them to better connect with the Brookhaven Retreat facility for future meetings.
About Brookhaven Retreat
Brookhaven Retreat is a women's treatment center nestled on a naturally beautiful 48-acre site secluded in the foothills of the Great Smoky Mountains. It has helped hundreds of women across the United States overcome depression, trauma, anxiety, substance use and a range of other behavioral health challenges. Brookhaven's Founder, Jacqueline Dawes, has predicated its gender-specific treatment on "healing emotional breakage" for women. In this way, she has established a sanctuary and a place where women can feel safe, secure and cared for by a staff of highly trained professionals.