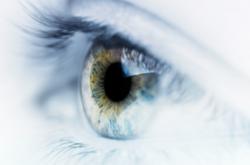 Knoxville, TN (PRWEB) April 04, 2012
Francine Shapiro first discovered Eye Movement Desensitization and Reprocessing (EMDR) in 1987 when she was thinking of a traumatic event in her life. While thinking of the event, she began to notice that she was experiencing rapid eye movement. Later when she thought of the traumatic event again, she noticed that it didn't affect her as negatively as it had previous to the eye movements.
EMDR is one of the many therapeutic modalities used at Brookhaven Retreat. EMDR is a non-invasive client-driven type of therapeutic tool that helps clients revisit past experiences or address certain disorders in a productive manner. It uses bilateral stimulation to help the client process the trauma using both sides of their brain simultaneously to increase the effectiveness of processing. This treatment modality empowers women and lessens the power that the memory has on their lives.
After clients at Brookhaven Retreat have stabilized treatment, they are evaluated for participation in EMDR as part of their care plan strategy.
"I've seen it do incredible things with trauma recovery. I've seen it help women regain control of traumatic memories," said Carrie Fair, LMSW, Primary Therapist at Brookhaven Retreat. "EMDR is a powerful treatment that goes beyond the barriers of verbal processing and matches our overall client-centered philosophy."
About Brookhaven Retreat
Brookhaven Retreat is a women's treatment center nestled on a naturally beautiful 48-acre site secluded in the foothills of the Great Smoky Mountains. It has helped hundreds of women across the United States overcome depression, trauma, anxiety, substance use and a range of other behavioral health challenges. Brookhaven's Founder, Jacqueline Dawes, has predicated its gender-specific treatment on "healing emotional breakage" for women. In this way, she has established a sanctuary and a place where women can feel safe, secure and cared for by a staff of highly trained professionals.