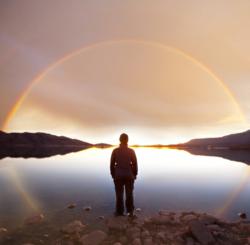 Knoxville, TN (PRWEB) April 25, 2012
Brookhaven Retreat was established after a personal tragedy demonstrated to the Retreat's founder that there was a need for a treatment center for women that offered no judgment or shame, but would instead nurture the mind, spirit, and body back to health. Out of this, The Lily Program® was created. This program is one-of-a-kind and creates a place where women can live the journey of re-creating their identity and developing life skills that will allow them to take ownership of their lives.
The Lily Program® is the guidebook of the program used at Brookhaven Retreat and is their clinical pathway to everything. It maps out the stages that clients will be taking during their time spent at Brookhaven Retreat.
The guidebook firsts introduces the client to their support team at Brookhaven Retreat. This team is there to help them through the healing experience. Brookhaven Retreat offers a wide range of professionals that will maintain a daily support system for the client.
Next, it guides the client to the many activities that they can experience on a daily basis. This includes the dining program that provides a spa-infused, heart-healthy, prix fixe menu that is offered on a four-week cycle. The program allows for communication needs that allow the client to feel at home. Throughout the day, the clients will be presented with an array of groups that they can attend. Brookhaven Retreat offers a wide range of group meetings that can be attended daily. A few examples of these are: Dialectical Behavioral Therapy (DBT was originally developed by Dr. Marsha Linehan), Healing Journey, Spirituality, Self-help, Healthy Families, Team Building, and Ropes Course.
After working with their Primary Therapist, a treatment plan is implemented for the client to set goals to be accomplished during their time at Brookhaven Retreat. Clients will move through 6 levels. Each level addresses the client's focus at the time and includes assignments and privileges to support client efforts. An animal is used to represent the strength and energy focus for each level.
Assignments, such as painting masks or being asked to journal as a form of expression, are given during the different stages. This helps create a visual for a distinct difficulty that the client is facing and is used to help them cope and overcome.
Just like The Lily Program® is the guidebook to Brookhaven Retreat's program, DBT skills are the foundation. DBT is a type of therapy that utilizes skill development and increases motivation for positive change. The skills are emotional regulation, mindfulness, interpersonal effectiveness, and distress tolerance; and are used as the basis for healing to Brookhaven Retreat clients.
About Brookhaven Retreat
Brookhaven Retreat is a women's treatment center nestled on a naturally beautiful 48-acre site secluded in the foothills of the Great Smoky Mountains. It has helped hundreds of women across the United States overcome depression, trauma, anxiety, substance use and a range of other behavioral health challenges. Brookhaven's Founder, Jacqueline Dawes, has predicated its gender-specific treatment on "healing emotional breakage" for women. In this way, she has established a sanctuary and a place where women can feel safe, secure and cared for by a staff of highly trained professionals.