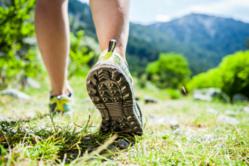 Knoxville, TN (PRWEB) June 11, 2013
Great Outdoors Month, designated each June through a presidential proclamation, celebrates the land we live on and promotes environmental stewardship. Brookhaven Retreat recognizes that the outdoors greatly benefit women with mental health and substance abuse issues. In June, it pledges to continue caring for its outdoor spaces in order to preserve their natural beauty and best help women find mental wellness.
Outdoor spaces provide an opportunity to exercise, enjoy sunshine, release stress and take time for oneself. Surrounding oneself with beauty promotes feelings of appreciation and positivity. Being outdoors can also increase social connection and decrease feelings of isolation.
According to a Harvard Health Letter, spending time outdoors benefits mental health in several ways, including by stimulating the creation of vitamin D, which helps reduce depression. Increased physical activity, outdoors especially, has also been linked to reduced levels of anxiety and depression. In a 2007 study, researchers found that 71 percent of people experience lower levels of depression after walking outside versus 45 percent who experienced lower levels of depression after an indoor walk.
British researchers found that even five minutes outside has a positive effect on mental health. Brookhaven Retreat is located on more than 50 acres of land nestled in the Smoky Mountains of East Tennessee and offers stunning views of the surrounding areas so that women can enjoy the outdoors even when inside. It features walking trails, horse pastures, ball fields, creeks and rocking chairs so that, during their treatment, women can benefit from outdoor recreation or relaxation among the surrounding woods and mountains.
Brookhaven Retreat finds that time spent outdoors engaging in physical activity or in quiet contemplation calms anxiety, boosts mood, creates inner tranquility and encourages positive thought. In June, it celebrates the impact of East Tennessee's natural beauty on the recovery of women with mental health issues.
About Brookhaven Retreat
Brookhaven Retreat is a women's treatment center nestled on a naturally beautiful 48-acre site secluded in the foothills of the Great Smoky Mountains. It has helped hundreds of women across the United States overcome depression, trauma, anxiety, substance use and a range of other behavioral health challenges. Brookhaven's Founder, Jacqueline Dawes, has predicated its gender-specific treatment on "healing emotional breakage" for women. In this way, she has established a sanctuary and a place where women can feel safe, secure and cared for by a staff of highly trained professionals.