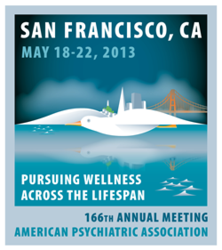 Knoxville, TN (PRWEB) April 23, 2013
Brookhaven Retreat is excited to announce that it will be attending the American Psychiatric Association's 166th Annual Meeting in May. The meeting, held in San Francisco, will take place May 18-22.
The APA organizes its Annual Meeting to spread awareness of new advances, best practices and clinical research in the field of psychiatry. The meeting offers psychiatric professionals a chance to share knowledge and experience and network with one another. This year's annual meeting will feature the release the fifth edition of the Diagnostic and Statistical Manual of Mental Disorders (DSM-5), the tool used by practitioners to diagnose psychiatric illnesses that covers all categories of mental health issues.
The Annual Meeting provides an opportunity for Brookhaven Retreat to meet with professionals in the mental health field and share its unique approach to treating women's mental health and substance abuse issues.
Brookhaven Retreat will be found in the exhibit hall Sunday, May 19 through Tuesday, May 21 at booth #814. Owner Jacqueline Dawes will accompany several other clinical staff members to connect with industry professionals and represent the facility.
Brookhaven Retreat looks forward to meeting old friends and new, and sharing its unique story and treatment approach. More information about its attendance will be released as it becomes available.
About Brookhaven Retreat
Brookhaven Retreat is a women's treatment center nestled on a naturally beautiful 48-acre site secluded in the foothills of the Great Smoky Mountains. It has helped hundreds of women across the United States overcome depression, trauma, anxiety, substance use and a range of other behavioral health challenges. Brookhaven's Founder, Jacqueline Dawes, has predicated its gender-specific treatment on "healing emotional breakage" for women. In this way, she has established a sanctuary and a place where women can feel safe, secure and cared for by a staff of highly trained professionals.