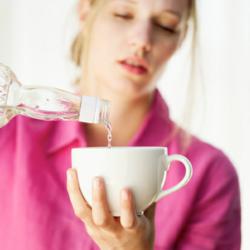 Knoxville, TN (PRWEB) April 03, 2013
April is Alcohol Awareness Month. The event, sponsored by the National Council on Alcoholism and Drug Dependence, was founded to increase awareness of alcoholism and reduce the stigma associated with seeking treatment. This month, Brookhaven Retreat recognizes the emotional damage caused by alcoholism and the unique treatment required by women who suffer from both substance abuse and mental illness.
The World Health Organization estimates that the harmful use of alcohol results in as many as 2.5 million deaths each year, making it the world's third largest risk factor for premature mortality, disability and loss of wealth.
Women with alcohol addiction frequently have lost important relationships, employment and support systems, and may also face the legal consequences of their abuse. Though it is often treated as a standalone disease, this type of treatment is frequently ineffective as it treats the effect of alcoholism rather than the root cause.
Rather than a standalone disease, addiction and substance abuse are often the outward expression of a larger emotional illness. Women frequently try to treat emotional breakage or feelings of emptiness and inadequacy with addictive behaviors that give momentary respite, but ultimately, worsen their mental condition.
According to non-profit resource Helpguide, self-medication with alcohol is also often used to reduce levels of anxiety and depression. The National Alliance on Mental Illness estimates that 50 percent of those with mental illnesses also turn to substance abuse for relief, making it critical that a mental health treatment center be equipped to deal with both substance abuse and mental illness. Unfortunately, NAMI also recognizes that appropriate care for the two conditions is lacking. Typically, confrontational or aggressive drug therapy programs wreak havoc on women's fragile emotional health, further worsening mental health condition.
Alcohol abuse complicates every aspect of mental health recovery. Treatment must separate the intertwined influence of both alcohol and mental illness to accurately treat a woman's illness. Dual diagnosis treatment facilities specialize in treating co-occurring mental health issues with substance abuse. Here, women can receive treatment for both the addiction and the underlying cause.
Brookhaven Retreat believes that the best treatment comes from loving oneself, from which grows the ability to accept and change the conditions surrounding emotional health. A woman who treats herself with dignity rebuilds her self-image, constructs healthy self-esteem and learns the coping mechanisms required to handle the emotional forces at work in her life.
In April, Brookhaven Retreat recognizes the complicating effect of alcohol abuse on women's mental health. In order to treat substance abuse, women must take a patient and compassionate approach to sorting out the underlying emotional issues. By treating the mental health implications of the abuse, women are able to receive effective help. When women find the self-love and emotional coping tools they lacked before treatment, they are able to build lives of stability and health free from the dangers of substance abuse.
About Brookhaven Retreat
Brookhaven Retreat is a women's treatment center nestled on a naturally beautiful 48-acre site secluded in the foothills of the Great Smoky Mountains. It has helped hundreds of women across the United States overcome depression, trauma, anxiety, substance use and a range of other behavioral health challenges. Brookhaven's Founder, Jacqueline Dawes, has predicated its gender-specific treatment on "healing emotional breakage" for women. In this way, she has established a sanctuary and a place where women can feel safe, secure and cared for by a staff of highly trained professionals.