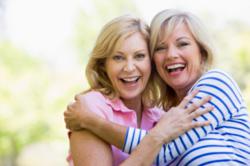 Knoxville, Tenn. (PRWEB) February 12, 2013
Brookhaven Retreat is excited to announce that it has set the date for its annual alumnae reunion. The event will take place on April 13, 2013 in Maryville, Tenn. The annual reunion is part of an ongoing aftercare program available to all alumnae and a crucial cornerstone to maintaining recovery after residential treatment.
The National Committee for Quality Assurance has reported that appropriate aftercare following mental health treatment can reduce both the duration of disability and the likelihood of recurrence. The Missouri Institute of Mental Health similarly found that aftercare programs have a positive impact on recovery.
Brookhaven Retreat's aftercare program provides continuing support in order to ensure success and health following discharge from its program. It involves extensive planning, weekly conference calls, recommended reading, a comprehensive website and forum, and annual reunions and retreats.
During residential treatment, women receive extensive individualized sessions geared toward creating and maintaining a healthy life after discharge. These sessions target every area of a woman's life, devoting more time to areas a woman feels are most necessary. This practice creates a balanced whole that strengthens mental health and helps prevent the possibility of relapse.
Once women discharge, they may participate in a supportive alumnae program that includes personal check-up calls, weekly conference calls, a monthly book club, a forum to discuss recovery with fellow alumnae and annual reunions.
Brookhaven Retreat's alumnae reunion is an opportunity for women to trade stories about recovery, connect with fellow alumnae, share encouragement, reconnect with friends and show how they have blossomed following treatment.
About Brookhaven Retreat
Brookhaven Retreat is a women's treatment center nestled on a naturally beautiful 48-acre site secluded in the foothills of the Great Smoky Mountains. It has helped hundreds of women across the United States overcome depression, trauma, anxiety, substance use and a range of other behavioral health challenges. Brookhaven's Founder, Jacqueline Dawes, has predicated its gender-specific treatment on "healing emotional breakage" for women. In this way, she has established a sanctuary and a place where women can feel safe, secure and cared for by a staff of highly trained professionals.