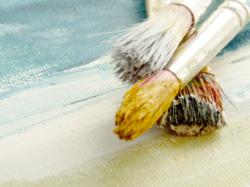 Knoxville, TN (PRWEB) June 06, 2013
In an effort to offer the very best quality of care to women with mental health and substance abuse issues, Brookhaven Retreat has added an art therapist to its clinical staff. Beginning in June, its art therapist will help the women in its residential program get the most from art-centered experiential therapy.
Art therapy has long been used in the treatment of mental illness. It uses the creative process to explore emotions, develop self-awareness and increase self-esteem. Unlike all other forms of therapy, art therapy does not require the use of words.
Artistic expression is particularly helpful for women with mental health and trauma issues who may have trouble expressing emotions with words. For women suffering from mental illness, art therapy encourages self-discovery and increases self-esteem along the road to recovery.
Art therapists use a variety of artistic media to coax women with anxiety, depression, trauma and other mental health issues to express themselves. The expression of a woman's inner perceptions helps form a more holistic image of a woman's mental health and experiences. The discoveries made in art therapy can then be addressed during individual therapy.
Brookhaven Retreat believes that the creative process is therapeutic in and of itself, and that the discoveries made while creating art help women resolve conflict, develop interpersonal skills, regulate emotional responses and increase self-esteem and self-awareness. It employs many forms of artistic expression during therapy, including decoupage, painting, charcoal and mosaics.
Women in Brookhaven Retreat's residential program use art therapy to explore long-buried emotions and feelings they have trouble expressing. Often, art therapy sessions prompt self-discoveries that would not have been made otherwise.
Brookhaven Retreat is dedicated to providing the very best care for women with mental health and substance abuse issues. It is excited to welcome its new art therapist to its staff and believes the addition of an art therapist will maximize self-discovery and provide the best possible experience for the women in its program.
About Brookhaven Retreat
Brookhaven Retreat is a women's treatment center nestled on a naturally beautiful 48-acre site secluded in the foothills of the Great Smoky Mountains. It has helped hundreds of women across the United States overcome depression, trauma, anxiety, substance use and a range of other behavioral health challenges. Brookhaven's Founder, Jacqueline Dawes, has predicated its gender-specific treatment on "healing emotional breakage" for women. In this way, she has established a sanctuary and a place where women can feel safe, secure and cared for by a staff of highly trained professionals.