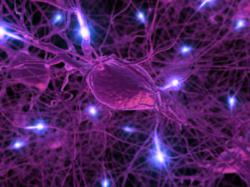 Knoxville, TN (PRWEB) June 12, 2013
Brainspotting, developed in 2003 by David Grand, Ph.D., is a type of psychotherapy similar to eye movement desensitization and reprocessing therapy. This week, Brookhaven Retreat's therapist Carrie Fair returned from training to bring these skills to its residential program.
When a woman does not process a traumatic event, it can impede her life. Women suffering from grief, posttraumatic stress disorder and complex mental health issues may suffer from sleeplessness, flashbacks, hopelessness and uncontrollable emotions. Attempting to ward off these negative thoughts can take over a woman's life, causing isolation and worsening anxiety and depression. Some women may turn to alcohol and substance abuse for relief.
Brainspotting was designed to retrain emotional reactions stemming from negative events. It works by identifying, processing and releasing the neurophysiological sources of trauma, dissociation, emotional suffering and other complex mental health issues.
Brainspots are eye positions that activate a specific traumatic memory or difficult emotion. These positions, identified by an internal response or external reflex, identify the area of the mind where an emotional response is held. The brainspot is then accessed and stimulated in later therapy while a patient focuses on the experience.
Holding these eye positions stimulates the healing process within the brain that deconditions maladaptive responses. Brookhaven Retreat helps women suffering from grief, posttraumatic stress disorder, borderline personality disorder and other complex mental health issues. It plans to incorporate brainspotting into its existing program to offer another option for women processing complex issues.
Brookhaven Retreat is excited to have Carrie trained in brainspotting and to be able to offer effective new techniques to the women in its program. Women with complex issues will be able to restructure neurological pathways and replace negative thinking patterns with positive behaviors. With time, women will be able to manage the emotions that contribute to their mental health.
About Brookhaven Retreat
Brookhaven Retreat is a women's treatment center nestled on a naturally beautiful 48-acre site secluded in the foothills of the Great Smoky Mountains. It has helped hundreds of women across the United States overcome depression, trauma, anxiety, substance use and a range of other behavioral health challenges. Brookhaven's Founder, Jacqueline Dawes, has predicated its gender-specific treatment on "healing emotional breakage" for women. In this way, she has established a sanctuary and a place where women can feel safe, secure and cared for by a staff of highly trained professionals.