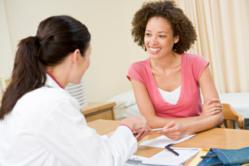 Knoxville, Tenn. (PRWEB) January 08, 2013
Cervical Cancer Prevention Week is a European initiative that is quickly gaining global attention thanks to internet and social media efforts. It was established to create awareness and increase participation in preventative techniques relating to cervical cancer. This year, Cervical Cancer Prevention Week occurs from Jan. 21 to Jan. 27. On these days, Brookhaven Retreat plans to raise awareness of this issue and the importance of medical planning for lasting physical wellness.
The National Cancer Institute estimates that in 2012, 12,170 women in the U.S. were diagnosed with cervical cancer, and 4,220 women died of the disease. This issue is of critical importance to women, especially those whose mental health issues may have prevented routine screening.
Women with mental health or substance abuse issues often neglect to care for their health; depression, anxiety or emotional issues may cause women to isolate from the outside world and avoid important medical appointments. Awareness of the importance of screening and protection is critical during recovery, as these women have often not been screened in a while, further endangering their health.
The United States Preventative Services Task Force recommends Pap test screening every three years. This routine screening can reduce the incidence of cervical cancer by up to 80 percent, according to the European Guidelines for Quality Assurance in Cervical Cancer Screening, making it of critical importance to all women of testable age.
Brookhaven Retreat will focus on encouraging clients and staff to build a comprehensive health plan that includes routine screening and preventative methods. Making routine appointments in advance, keeping a calendar and being aware of the importance of screening all reduce reasons to avoid checkups. By making medical health part of their recovery plan, women recovering from mental health or substance abuse issues can protect their health and live better, healthier lives.
About Brookhaven Retreat
Brookhaven Retreat is a women's treatment center nestled on a naturally beautiful 48-acre site secluded in the foothills of the Great Smoky Mountains. It has helped hundreds of women across the United States overcome depression, trauma, anxiety, substance use and a range of other behavioral health challenges. Brookhaven's Founder, Jacqueline Dawes, has predicated its gender-specific treatment on "healing emotional breakage" for women. In this way, she has established a sanctuary and a place where women can feel safe, secure and cared for by a staff of highly trained professionals.