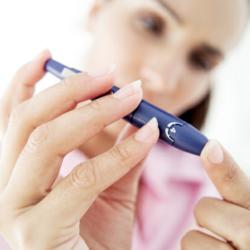 Knoxville, TN (PRWEB) November 14, 2012
The American Diabetes Association began Diabetes Awareness Month to draw attention to the issues surrounding diabetes. This month, Brookhaven Retreat pays close attention to the relationship between diabetes and mental health, particularly with anxiety and depression.
People with diabetes must maintain an awareness of their disease every hour of every day. Due to the stress of daily management, isolation of eating differently and potential medical side effects, those suffering from diabetes often experience feelings of helplessness, anxiety, anger, shock and fear. Because of this, diabetes is related to an increased risk of depression. When this evolves into a constant feeling of hopelessness or sadness, therapy and mental health treatment may be necessary.
Receiving treatment is especially important because the mental health effects of diabetes can be physically dangerous; a University of Florida study has shown that stress and anxiety increase blood glucose levels, potentially wreaking havoc on the health of diabetes sufferers. Depression has been found to have a similar effect. The American Diabetic Association reports that 8 percent of the population has diabetes, creating a staggering number of potential mental health problems due to the stress, anxiety and depression often associated with this disease. There is a definite need for effective depression treatment for people with diabetes.
For many, treatment begins with excellent self-care. Women must learn to put themselves first and take the time to care for themselves so that they live healthier, happier lives. Brookhaven Retreat participates in the solution by teaching women the principles of mental and physical care relating to diabetes. This month, staff members are reminded of the uniqueness of this disease's relationship with mental health.
Brookhaven Retreat focuses on a combination of medical, dietary and therapeutic approaches to treating diabetes. Cognitive behavior therapy changes the negative thinking patterns and behaviors that perpetuate depression. Meanwhile, a qualified medical team aids women in managing blood glucose levels and a registered dietician creates meal and exercise plans tailored to each individual's lifestyle. Additionally, women learn to create new traditions and realistic expectations, and take adequate time to unwind.
Treating the mental effects of diabetes allows women to better manage the disease, which in turn fosters continued mental wellness. With its unique approach, Brookhaven Retreat helps women rebuild confidence and self esteem and establish the life rhythm best for their continued wellness.
About Brookhaven Retreat
Brookhaven Retreat is a women's treatment center nestled on a naturally beautiful 48-acre site secluded in the foothills of the Great Smoky Mountains. It has helped hundreds of women across the United States overcome depression, trauma, anxiety, substance use and a range of other behavioral health challenges. Brookhaven's Founder, Jacqueline Dawes, has predicated its gender-specific treatment on "healing emotional breakage" for women. In this way, she has established a sanctuary and a place where women can feel safe, secure and cared for by a staff of highly trained professionals.