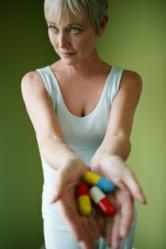 Knoxville, TN (PRWEB) January 31, 2013
During the month of February, Brookhaven Retreat focuses on spreading awareness about the dangers of prescription addiction to women with mental health problems. February is National Hearth Month, emphasizing heart disease's spot as the number one killer of women in the U.S. Alongside its monthly focus on heart health, Brookhaven Retreat addresses one other top killer: prescription drugs.
The CDC recently reported that drugs have become the leading accidental killer in the U.S. and that prescription drug overdoses makeup the majority of these accidental deaths. Meanwhile, the White House lists women as one of the three most at-risk populations for substance abuse. Women with mental health issues are at particular risk of developing addictions, and Brookhaven Retreat participates in attempting to prevent drug overdose deaths through its treatment program.
According to the Substance Abuse and Mental Health Administration, emergency room visits caused by prescription painkiller abuse doubled between 2004 and 2009, and the CDC reports that drug overdose death rates have tripled since 1990. CDC statistics report a disturbing trend: in 2010, 2 million people used painkillers non-medically for the first time, equal to 5,500 people a day, more than half of whom were women.
Drug addiction is often a symptom of a larger illness. Women may seek to numb themselves from emotional pain or feelings of self-loathing through drug use, but this only causes further mental and physical complications. The National Institute on Drug Abuse reports that antidepressants and painkillers are the most commonly abused prescription medications, and because they can be habit forming, are particularly destructive for women with mental health issues who may be prone to abusing them for emotional reasons.
In many cases, drug abuse prevents necessary emotional healing of mental health issues. Brookhaven Retreat's detoxification unit keeps women as safe and comfortable as possible while providing one-on-one care during this difficult time. Only once prescription drug detoxification has been accomplished are women able to explore themselves and the emotional issues behind their addiction.
Legislation is improving, and public awareness is leading to preventative measures against prescription drug abuse. Brookhaven Retreat is also participating in the solution by treating women with substance abuse issues and helping them recover healthy, happy drug-free lives. Its program aims to give women the self-worth, confidence and coping skills necessary to live lives free from dependency.
By treating prescription addiction as a symptom rather than a singular condition, Brookhaven Retreat helps increase recovery rates and decrease the possible danger of prescription drug overdose. Women free from dependency create healthier communities and live better lives of mental wellness and emotional health. In this way, Brookhaven Retreat hopes to participate in reducing prescription drug deaths one woman at a time.
About Brookhaven Retreat
Brookhaven Retreat is a women's treatment center nestled on a naturally beautiful 48-acre site secluded in the foothills of the Great Smoky Mountains. It has helped hundreds of women across the United States overcome depression, trauma, anxiety, substance use and a range of other behavioral health challenges. Brookhaven's Founder, Jacqueline Dawes, has predicated its gender-specific treatment on "healing emotional breakage" for women. In this way, she has established a sanctuary and a place where women can feel safe, secure and cared for by a staff of highly trained professionals.