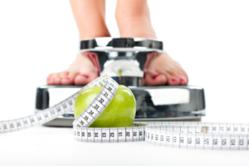 Knoxville, TN (PRWEB) February 20, 2013
February 24 marks the beginning of National Eating Disorders Awareness Week, the largest education and outreach effort about eating disorders in the U.S. Because women with mental illnesses often struggle with food and nutrition issues, Brookhaven Retreat will spend the week focusing on the link between mental health and eating patterns and will teach women to learn to love themselves.
Women experiencing emotional breakage are often disconnected with healthy eating habits. They may eat out of stress or use food as a tool to soothe emotions. The National Association of Anorexia Nervosa and Associated Disorders reports that 50 percent of women with eating disorders suffer from depression, while The Anxiety and Depression Association of America states that eating disorders frequently co-occur with anxiety disorder.
While women with mental health issues may develop an eating disorder, their emotional struggles are more frequently expressed in disordered eating habits. A 2008 University of Pittsburgh Medical Center study reported that 44 percent of bipolar patients have trouble controlling their eating. Disordered eating, less extreme than an eating disorder, is an external solution to an internal emotional issue that often develops as a result of trauma, mental illness or low self-esteem. This disjointed relationship with food further compromises mental health. It is not until women learn to love and care for themselves that they can recover from mental illness.
Because eating habits are closely linked to emotional wellness, it is essential to treat the two together. Women in cognitive behavioral therapy learn to understand and change their behavioral and thought patterns to support positive body image and self-esteem, while mindfulness training and nutrition counseling helps women recognize and change their eating habits.
During National Eating Disorders Awareness Week, the women at Brookhaven Retreat will outline their bodies on butcher paper and write positive messages about their favorite body parts. They will also write positive messages on the outlines of other women. This helps women work toward loving their bodies versus thinking negatively about themselves and promotes positive emotional habits and self-esteem.
During Brookhaven Retreat's weekly Healthy Habits class, women will work on creating a healthy home environment, collect easy recipes to use at home, identify what foods trigger binge eating or deprivation habits and learn to avoid dieting in favor of adopting a healthy, balanced lifestyle.
Brookhaven Retreat believes that a woman's approach to food and nutrition is indicative of her mental wellness, and that a woman's self-esteem and body image heavily influence one another. Its medical, clinical and life realignment programs teach women the necessary tools to take care of their nutritional and emotional needs and build lives of stability and wellness.
About Brookhaven Retreat
Brookhaven Retreat is a women's treatment center nestled on a naturally beautiful 48-acre site secluded in the foothills of the Great Smoky Mountains. It has helped hundreds of women across the United States overcome depression, trauma, anxiety, substance use and a range of other behavioral health challenges. Brookhaven's Founder, Jacqueline Dawes, has predicated its gender-specific treatment on "healing emotional breakage" for women. In this way, she has established a sanctuary and a place where women can feel safe, secure and cared for by a staff of highly trained professionals.