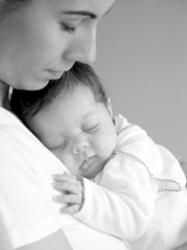 Knoxville, TN (PRWEB) October 30, 2012
The WHO has reported that the U.S. ranks 50th globally in maternal health, despite the fact that it spends more on healthcare per capita than any other nation in the world. However, complications related to childbirth go much further than physical side effects; the mental effects of motherhood are stigmatized and often ignored, even though perinatal mood disorders are staggeringly common. Through it's efforts, Brookhaven Retreat attempts to reverse this stigma and the culture surrounding mental illness. On Sunday, Nov. 4, in solidarity with Every Mother Counts' 5k walk, Brookhaven Retreat will participate in the ongoing effort to reduce maternal mortality. Brookhaven aims to aid mothers with mental illnesses by teaching women kindness to themselves.
Perinatal mood disorders are a public health crisis that do not get enough attention because of the stigma associated with mental illnesses. They are the most common complication associated with childbirth, with 15 to 20 percent of new mothers in the U.S. experiencing postpartum depression.
Even less addressed than mood disorders themselves is the impact that they have on new mothers, their families and their communities. When mothers experience mental illness, their children suffer the consequences. These disorders harm the ability between mother and child to form a solid emotional bond, and children, whose mental state, world view and relationships are shaped by their mother, suffer.
The problem in all of this is the stigma associated with mental health. New mothers struggle to come to terms with feelings that are dissociated with the cultural image of maternity. They feel that they cannot measure up to the image of a glowing, happy mother, and struggle to process feelings of depression, ambivalence, anger and anxiety. Yet society often does not address these feelings, and depression goes untreated.
If left untreated, postpartum depression can be devastating. It does not necessarily improve with time, but with professional help, is fully treatable.
Brookhaven Retreat dedicates itself to helping mothers with postpartum depression overcome their feelings of anxiety, sadness and inadequacy. Helping mothers find wellness benefits the health of their children, their families and the community.
Throughout the U.S. on November 4, Every Mother Counts is conducting 5k walks to benefit global maternal health. In solidarity with these efforts, Brookhaven Retreat is reaching out through its walking class. Kindness to herself is part of every woman's curriculum at Brookhaven Retreat, and on Sunday, this will be done in conjunction with a walk to support global motherhood objectives.
Brookhaven Retreat teaches women the importance of taking care of themselves as well as they take care of others. Women who practice mindfulness and take care of themselves are powerful role models for their families and help bolster a culture of caring in which it is normal to reach out for help when needed. Through the efforts of residential depression treatment centers, women may learn to overcome postpartum depression and have a positive impact in their communities.
About Brookhaven Retreat
Brookhaven Retreat is a women's treatment center nestled on a naturally beautiful 48-acre site secluded in the foothills of the Great Smoky Mountains. It has helped hundreds of women across the United States overcome depression, trauma, anxiety, substance use and a range of other behavioral health challenges. Brookhaven's Founder, Jacqueline Dawes, has predicated its gender-specific treatment on "healing emotional breakage" for women. In this way, she has established a sanctuary and a place where women can feel safe, secure and cared for by a staff of highly trained professionals.