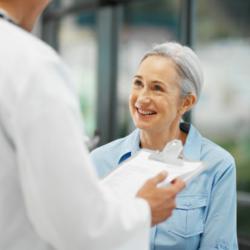 Knoxville, TN (PRWEB) February 07, 2013
National Wise Health Consumer Month, which occurs annually in February, encourages patients to research health care in order to reduce medical costs and receive the best possible quality of care. This month, Brookhaven Retreat teaches women to become wise health consumers by learning to take responsibility for their health and including mental health in their treatment.
Health care is an especially important concern for women with mental health issues. The Surgeon General reports that one in four adults has a diagnosable mental illness in any given year, but less than one third of these people receive help from available services. Women are at particular risk: according to the National Institute of Mental Health, women are 50 percent more likely to have a mood disorder than men. Women suffering from mood disorders or anxiety often isolate themselves and as a result have neglected to care for their physical health.
Mental health is a crucial component of physical health; emotionally healthy women are willing to take care of themselves and have healthier life habits. With so many women suffering from mental illness, many are not receiving the quality of physical care they need. Women unwilling to receive medical help may have undiagnosed health issues such as heart disease, cancer, diabetes or vision and hearing problems.
Brookhaven Retreat teaches women the first step to becoming wise health consumers and helps them create a comprehensive medical plan. This plan prepares for any medical circumstance, helps women assemble a team of trusted physicians and ensures mental health history is taken into account when receiving care. By including mental health during medical visits, women ensure that they do not receive any medications or treatments that may endanger emotional health.
When women become emotionally whole, they become comfortable researching doctors, asking necessary questions and integrating mental health in order to receive the best possible medical care.
During the month of February, Brookhaven Retreat emphasizes the importance of creating a detailed medical plan that sustains physical health. When women are physically healthy, they maintain the healthy habits and quality of life necessary to live free from mental illness.
About Brookhaven Retreat
Brookhaven Retreat is a women's treatment center nestled on a naturally beautiful 48-acre site secluded in the foothills of the Great Smoky Mountains. It has helped hundreds of women across the United States overcome depression, trauma, anxiety, substance use and a range of other behavioral health challenges. Brookhaven's Founder, Jacqueline Dawes, has predicated its gender-specific treatment on "healing emotional breakage" for women. In this way, she has established a sanctuary and a place where women can feel safe, secure and cared for by a staff of highly trained professionals.