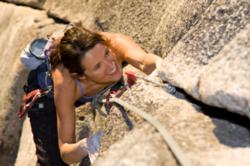 Knoxville, TN (PRWEB) December 11, 2012
International Mountain Day creates awareness about the importance of mountains to life on earth and the living challenges they create. Brookhaven Retreat recognizes that emotional mountains, too, exist, and that they present unique obstacles and opportunities for the women seeking to overcome them. On International Mountain Day, Brookhaven Retreat teaches women that the first step to climbing over life's challenges is to create a safety net that begins with a comprehensive medical plan.
Women with mental health, addiction or substance abuse issues often neglect their medical needs, restricting quality of life and endangering both their mental and physical health. In order to protect their well-being, women should create a comprehensive medical plan that will protect their future and act as a security measure in case of emergency. Life is full of surprises; tackling them with preparedness ensures continued mental wellness and physical health so that neither becomes a cause for anxiety or depression.
There are many things that women can do to create a supportive medical network for themselves. Brookhaven Retreat teaches women recovering from mental health, addiction or substance abuse to find doctors with whom they are comfortable and trust will prescribe appropriate medications.
Establishing familiarity allows doctors to take mental health and medical history into account when prescribing medications and creating care plans. Additionally, establishing emergency protocols extends the security net created by a trusted team of doctors into times of crisis. Emergencies happen. A woman should know where to go should something happen. Her friends and family should also know where to go, and doctors should be familiar with not only her history and medication requirements, but her instructions should she be unable to communicate them herself.
By establishing a secure network of professionals familiar with her medical background and mental health needs, a woman can prevent disasters before they happen, keep healthy in the long-term and prevent medical complications from damaging her physical and mental wellness.
Establishing a security net is the first step to beginning to tackle the emotional mountains on the road to recovery from mental health, substance abuse and addiction issues.
Today, Brookhaven Retreat emphasizes that when a woman is physically healthy and safe, the first piece of the puzzle has been laid. She then has the power to take charge of her life and lead it where she wants. Upheaval is a natural aspect of life, but preparedness assures success.
About Brookhaven Retreat
Brookhaven Retreat is a women's treatment center nestled on a naturally beautiful 48-acre site secluded in the foothills of the Great Smoky Mountains. It has helped hundreds of women across the United States overcome depression, trauma, anxiety, substance use and a range of other behavioral health challenges. Brookhaven's Founder, Jacqueline Dawes, has predicated its gender-specific treatment on "healing emotional breakage" for women. In this way, she has established a sanctuary and a place where women can feel safe, secure and cared for by a staff of highly trained professionals.