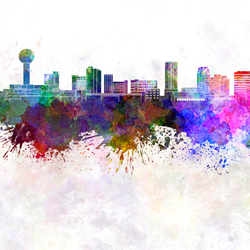 (PRWEB) March 02, 2016
Brookhaven Retreat® LLC, a unique residential treatment facility exclusively for women with emotional and mental health challenges, and/or substance abuse issues recently hosted a therapeutic outing to the Knoxville Museum of Art and A.C. Moore on Saturday, Feb. 27.
Clients were treated to various exhibitions at the museum, including "Knoxville Seven," depicting an influential group of progressive Knoxville-based artists who gained notoriety between 1955 and 1965 on East Tennessee's modern art scene.
According to the museum's website, the group included C. Kermit "Buck" Ewing, Carl Sublett, Walter Stevens, Robert Birdwell Joanne Higgs, Richard Clarke, and Philip Nichols. Each maintained an individual style and utilized varying degrees of abstraction. Sublett and Stevens shared interest in landscapes, while Birdwell and Ewing often depicted urban settings and the human figure.
The museum was designed by renowned American architect Edward Larrabee Barnes, and opened its current 53,200 square-foot facility in March 1990. Since its inception, the museum's collection and programming have evolved their focus on the rich culture of the Southern Appalachians to "celebrate the art and artists of East Tennessee."
As part of The Lily Program®, a 90-day program for women offered exclusively at Brookhaven Retreat, weekly outings are an inherent aspect of exposure therapy. Clients embark on diverse therapeutic trips as an opportunity for education, recreation and intellectual stimulation outside the Seymour Tennessee-based facility.
Jacqueline Dawes, Brookhaven Retreat's founder, considers art one of the most powerful resources for practicing mindfulness while creating a life worth living. "During these outings, clients have the opportunity to become inspired by the beauty of life portrayed in the artwork they see and experience a change of scenery," she says. "The only way to learn mindfulness is to practice. Since visiting an art museum is an almost entirely mindful exercise, we often rely on it for the potential it presents for healing and enjoyment."
Clients also visited A.C. Moore to purchase supplies for art therapy projects designed to encourage self-expression, which also inspires healing.
About Brookhaven Retreat
Brookhaven Retreat is a women's treatment center nestled on a naturally beautiful 48-acre site secluded in the foothills of the Great Smoky Mountains. It has helped hundreds of women across the United States overcome depression, trauma, anxiety, substance use and a range of other behavioral health challenges. Brookhaven's Founder, Jacqueline Dawes, has predicated its gender-specific treatment on "healing emotional breakage" for women. In this way, she has established a sanctuary and a place where women can feel safe, secure and cared for by a staff of highly trained professionals.