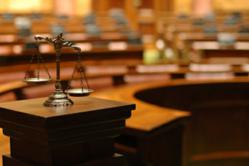 Knoxville, TN (PRWEB) December 18, 2012
With the new year fast approaching, many women are trying to refresh their lives and are making resolutions for a happier, healthier 2013. For women with mental health or substance abuse issues, however, long-ignored roadblocks can impede achievement of a healthy start. Family, friend, fitness and finance goals are difficult to focus on when women are facing medical or legal troubles.
Women with mood disorders or substance abuse issues may have important legal issues that require immediate attention. Mood disorders often lead to legal repercussions; for example, women with bipolar disorder may take on excessive financial burdens, face discrimination at work or experience arrest. Women with mood disorders may also face legal issues regarding the effects of violence, divorce or substance abuse.
Brookhaven Retreat teaches women in its residential treatment facility various ways of coping with mood disorders and protecting their futures so that mental health issues do not prevent them from living full and safe lives. Only then can women focus on creating a happy new year. Once medical safety has been assured, women learn to protect their future, possessions, families and medical health with a variety of legal options. Key options Brookhaven Retreat teaches women in its program include:
Have a Lawyer: Women with mental health issues should have a lawyer who is familiar with their medical history and directions should something occur. Should women face discrimination or require hospitalization, this lawyer would serve as a contact for placing protective measures into effect.
Create Advanced Directives: Advanced directives serve to communicate preferences for mental health treatment if women are unable to give consent themselves. Because mental health issues may crop up unexpectedly, these legal documents specify the care women wish to receive and the types of treatment and medication they do not wish to be given. Advanced directives should be part of a woman's medical record. Her doctors and health care proxy should be given copies so that, should she be admitted to a mental health facility, her specific instructions are easily accessible.
Power of Attorney: Women with mood disorders can be resistant about continuing necessary medication. Giving a trusted loved one or family member power of attorney grants them the ability to admit a woman to a psychiatric facility should she display symptoms dangerous to her well-being. This is especially important for women complying with terms of probation who may resist taking necessary precautions.
It is important that women with mental health issues consider the resources required for long-term emotional recovery. Often these resources should include legal support.
Brookhaven Retreat teaches the women in its residential treatment facility that when focusing on a path to happiness, they need to create a plan to prevent future consequences and protect the lives they are creating. Familiarity with the legal system and familiarity with a lawyer both help safeguard long-term wellness.
About Brookhaven Retreat
Brookhaven Retreat is a women's treatment center nestled on a naturally beautiful 48-acre site secluded in the foothills of the Great Smoky Mountains. It has helped hundreds of women across the United States overcome depression, trauma, anxiety, substance use and a range of other behavioral health challenges. Brookhaven's Founder, Jacqueline Dawes, has predicated its gender-specific treatment on "healing emotional breakage" for women. In this way, she has established a sanctuary and a place where women can feel safe, secure and cared for by a staff of highly trained professionals.