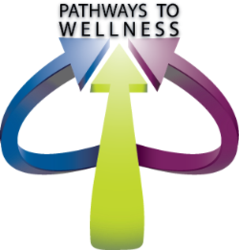 Brookhaven Retreat was created to be a sanctuary for women to heal the emotional breakage suffered. - owner Jacqueline Dawes
Knoxville, TN (PRWEB) May 07, 2013
Brookhaven Retreat joins organizations across the nation in observing Mental Health Month. It celebrates by rededicating itself to its mission of comprehensive recovery for women with mental health or substance abuse issues.
Mental Health Month, observed annually in May, was created to increase awareness and decrease stigma surrounding mental illnesses such as borderline personality disorder, depression and anxiety disorders. This year's theme, Pathways to Wellness, seeks to educate the public about strategies to achieving mental wellness.
"Brookhaven Retreat was created to be a sanctuary for women to heal the emotional breakage suffered," owner Jacqueline Dawes says. "We're here to help and to provide an environment that delivers much needed safety, love and camaraderie to women."
Brookhaven Retreat takes a comprehensive approach to recovery. Its pathways to wellness include diet, exercise, social-support, self-care and development of both self-worth and therapy skills that promote awareness and emotion regulation.
The women in its program frequently meet with a registered dietitian, psychiatrist, therapist and counselors, and participate in a variety of groups and therapies that develop the lifestyle and coping skills required to achieve recovery.
One in four adult Americans suffers from a mental disorder in a given year. Some of the most common illnesses, bipolar disorder, major depressive disorder and anxiety disorder impact women's mental health so that life appears unmanageable.
"I know the road to emotional, spiritual and physical recovery is possible," Jacqueline says. "Each person needs to be the best they can be and my program is designed to achieve that in an environment free from judgment, shame or insecurity."
Adequate sleep and proper nutrition are easy adjustments that support the changes made in therapy and create the healthy habits necessary to sustain emotional wellness.
In May, Brookhaven Retreat rededicates itself to helping women take their lives back and achieve mental wellness. Through a comprehensive approach, it creates a permanent path to wellness rooted in health, understanding and safety.
About Brookhaven Retreat
Brookhaven Retreat is a women's treatment center nestled on a naturally beautiful 48-acre site secluded in the foothills of the Great Smoky Mountains. It has helped hundreds of women across the United States overcome depression, trauma, anxiety, substance use and a range of other behavioral health challenges. Brookhaven's Founder, Jacqueline Dawes, has predicated its gender-specific treatment on "healing emotional breakage" for women. In this way, she has established a sanctuary and a place where women can feel safe, secure and cared for by a staff of highly trained professionals.