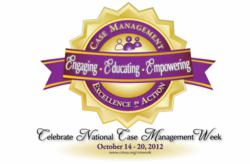 Knoxville, TN (PRWEB) October 23, 2012
National Case Management Week began in order to recognize the important role played by case managers in the health care industry. Last week, Brookhaven Retreat celebrated the success and continued effort of its staff in helping patients adjust to their environment, get the most out of treatment and achieve long term recovery from anxiety, depression or prescription addiction.
Brookhaven Retreat provides a unique therapy environment that immediately immerses women in treatment. This is accomplished through an ideal setting for wellness, highly qualified medical staff and an all-women treatment environment. Brookhaven Retreat is a secluded retreat nestled in the mountains, away from the worries of daily life. Here, women come to focus on themselves in order to heal. This is aided by highly experienced clinical staff that takes the unique needs of each woman into account and an all-woman environment that fosters a sense of safety and camaraderie instrumental to the healing environment.
Case management is as important upon discharge as on admission, and helps ensure continued success of treatment. Once women prepare to discharge, continued treatment is arranged for with well-recommended and qualified professionals. In addition, a lifelong alumni program utilizes weekly conference calls and biyearly alumni reunions to celebrate recovery and keep the therapy tools learned during treatment at hand.
Through this intense focus on successful therapy and continued care, Brookhaven Retreat maintains the highest quality of treatment and celebrates the role case management plays in contributing to healing and successful recovery. The remarkable role of Brookhaven Retreat staff in relation to case management makes mental rehabilitation for women with anxiety, depression or prescription addiction possible.
About Brookhaven Retreat
Brookhaven Retreat is a women's treatment center nestled on a naturally beautiful 48-acre site secluded in the foothills of the Great Smoky Mountains. It has helped hundreds of women across the United States overcome depression, trauma, anxiety, substance use and a range of other behavioral health challenges. Brookhaven's Founder, Jacqueline Dawes, has predicated its gender-specific treatment on "healing emotional breakage" for women. In this way, she has established a sanctuary and a place where women can feel safe, secure and cared for by a staff of highly trained professionals.