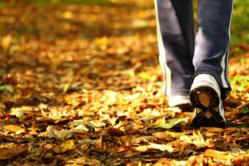 Knoxville, TN (PRWEB) February 19, 2013
American Heart Month, observed annually in February, was created to raise awareness about cardiovascular disease. According to the CDC, 600,000 people die of heart disease every year, making it the most common cause of death. This month, Brookhaven Retreat encourages women to engage in outdoor hobbies in order to prevent heart disease and promote emotional wellness.
Regulating blood pressure and maintaining a healthy diet are not the only ways of protecting cardiovascular health. The American Heart Association reports that moderate physical activity can reduce the risk of coronary heart disease and improve levels of blood pressure, blood sugar and cholesterol.
From a mental health perspective, outdoor hobbies allow women to relax, balance emotions and reduce stress and anxiety levels. They also provide gentle exercise that helps maintain heart health. Because physical inactivity is a risk factor for heart disease, a routine of outdoor activity becomes an important foundation for comprehensive wellness.
Walking outdoors and on trails provides gentle aerobic exercise that increases heart rate and strengthens the heart muscle while providing the benefits listed by the AHA. Mindful walking pairs exercise with the dialectical behavior therapy principle of mindfulness, and reinforces the tools learned in therapy while heightening the walking experience. A Massachusetts General led study reported that mindfulness reduces stress and anxiety while increasing awareness and compassion, integral parts of the recovery process from mental health issues.
Gardening, another low-intensity physical activity that provides health benefits, has been shown to improve both physical and mental wellness. A study by Barbara Ainsworth and Associates showed that raking is the equivalent of a bicycle ride, trimming shrubs expends as much energy as moderate walking and heavier gardening work can be compared to a light aerobics class. A recent Dutch study, "Gardening Promotes Neuroendocrine and Affective Restoration from Stress," reported that gardening reduces stress more effectively than other leisure activities. When women mindfully engage in this relaxing yet goal-driven activity, they experience peace and emotional healing.
More than simply an outlet for stress, hobbies provide women with something to look forward to doing and a time to rejuvenate creativity and self-worth. By taking the time to walk or garden, women participate in a therapeutic activity that not only regulates emotions and builds mental wellness, but also helps lower the risk of cardiovascular disease.
Brookhaven Retreat encourages women to begin a routine of outdoor activity that they enjoy in order to promote lifelong mental and physical wellness.
About Brookhaven Retreat
Brookhaven Retreat is a women's treatment center nestled on a naturally beautiful 48-acre site secluded in the foothills of the Great Smoky Mountains. It has helped hundreds of women across the United States overcome depression, trauma, anxiety, substance use and a range of other behavioral health challenges. Brookhaven's Founder, Jacqueline Dawes, has predicated its gender-specific treatment on "healing emotional breakage" for women. In this way, she has established a sanctuary and a place where women can feel safe, secure and cared for by a staff of highly trained professionals.