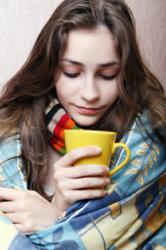 Knoxville, TN (PRWEB) June 13, 2013
June 9-15 is Building a Life Worth Living Week at Brookhaven Retreat, which falls during National Safety Month. Brookhaven Retreat recognizes the importance of building a safety plan in order to support lasting mental wellness. During its weekly Extreme Self-Care group, the women in Brookhaven Retreat's program discuss distress tolerance and create self-soothing kits.
The women at Brookhaven Retreat are currently working on distress tolerance skills and exploring how those skills fit into a life worth living. There are times in life when women will suffer and there is little that can be done to overcome the feeling. Distress tolerance teaches women to manage difficult emotions without resorting to harmful coping behaviors.
Distress tolerance skills are divided into four categories: distraction, self-soothing, improving the moment and focusing on pros and cons. In Brookhaven Retreat's Extreme Self-Care group, women discussed how distress tolerance fits into their plan for creating a life worth living.
On June 9, the women at Brookhaven Retreat made extreme self-care soothing kits and were encouraged to continue building their kit throughout treatment. A self-soothing kit gives women a prepared bag to open if feelings of anxiety, depression or anger threatening their emotional wellness. Rather than compromise mental health, self-soothing kits offer comfort by nourishing the five senses.
A woman's visual sense can be soothed through a favorite nail polish, artwork, flowers or candles. Music soothes hearing while perfumes, lotions, scented candles and essential oils nourish the sense of smell. Mindfully enjoying a favorite snack, baked good or warm beverage can soothe through taste. Finally, a bubble bath, warm blanket or pet can soothe the sense of touch.
Building a Live Worth Living Week is part of Brookhaven Retreat's 12-week dialectical behavior therapy cycle that focuses on building the skills required to manage difficult emotions and maintain mental health. Dialectical behavior therapy teaches core skills of mindfulness, distress tolerance, emotion regulation and interpersonal effectiveness to help women better balance emotional responses and overcome negative thinking patterns.
Brookhaven Retreat's 12-week DBT program equips women with the safety tools necessary to create lives of joy and mental wellness. The creation of a self-soothing kit is one of many steps taken to construct a safety net that maintains recovery long after discharge.
About Brookhaven Retreat
Brookhaven Retreat is a women's treatment center nestled on a naturally beautiful 48-acre site secluded in the foothills of the Great Smoky Mountains. It has helped hundreds of women across the United States overcome depression, trauma, anxiety, substance use and a range of other behavioral health challenges. Brookhaven's Founder, Jacqueline Dawes, has predicated its gender-specific treatment on "healing emotional breakage" for women. In this way, she has established a sanctuary and a place where women can feel safe, secure and cared for by a staff of highly trained professionals.