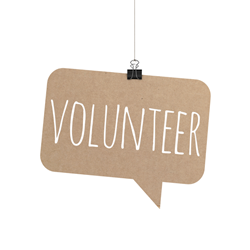 Knoxville, TN (PRWEB) April 20, 2016
Brookhaven Retreat ® LLC, a unique residential treatment facility exclusively for women with mental health and/or substance abuse issues, informed clients about the benefits of volunteering on mental health on National Volunteer Recognition Day on April 20.
Volunteer Recognition Day is generally celebrated by thanking volunteers for their work without monetary motivation, by getting involved in a volunteer activity or by donating to a volunteer group. Brookhaven Retreat focuses on bringing awareness to the benefits of volunteering on mental health, including stress reduction, increased feelings of self-worth and respect.
According to Harvard Health Publication, research shows that volunteers feel more socially connected and are therefore less lonely and less likely to suffer from depression. Physical health is also improved from the positive aspects of volunteering. Studies also show that people who give their time freely in various volunteer-based settings have lower blood pressure and live longer.
A recent study of adults over the age of 50 who volunteer on a regular basis, conducted by Carnegie Mellon University and published in Psychology and Aging, showed evidence of improved health. The volunteers were less likely to develop high blood pressure than the non-volunteers. High blood pressure is an important indicator of health because it contributes to heart disease, stroke, and premature death.
Lead study author Rodlescia Sneed, a doctoral candidate in social and health psychology at Carnegie Mellon University, says, "Many people find volunteer work to be helpful with respect to stress reduction, and we know that stress is very strongly linked to health outcomes."
Volunteering promotes mindfulness, a central concept of Dialectical Behavior Therapy (DBT), which refers to living in the present. Mindfulness is practiced and learned throughout DBT, a life skill that promotes emotional and mental health. With increased awareness of what is occurring in the present moment, clients experience fewer flashbacks to traumatic moments of the past as well as less fear as they anticipate future events.
In late 1970s, Marsha M. Linehan, a psychology researcher at the University of Washington, developed DBT---a modified form of cognitive-behavioral therapy designed to treat people with borderline personality disorder (BPD) as well as chronically suicidal individuals.
Jacqueline Dawes, founder and owner of Brookhaven Retreat, believes that activities intended toward the greater good promote emotional well-being. "In the presence of emotional breakage, which we believe is the basis for all mental distress and addiction problems, it is common for women to feel the lack of a sense of purpose. Everyone needs a purpose in life, or better yet a passion."
At Brookhaven Retreat, clients are guided on the self-discovering journey of creating a life worth living. The practice of mindfulness can aid in the process of self-discovery, which leads to determining one's passion.
Dawes adds, "Aristotle said the essence of life is to serve others. For those who don't work for one reason or another, volunteering offers the experience of accountability and provides a sense of purpose, leaving less time for ruminating or engaging in harmful behavior. It can also be quite rewarding if the chosen volunteer work is somehow related to one's passion in life.
About Brookhaven Retreat
Brookhaven Retreat is a women's treatment center nestled on a naturally beautiful 48-acre site secluded in the foothills of the Great Smoky Mountains. It has helped hundreds of women across the United States overcome depression, trauma, anxiety, substance use and a range of other behavioral health challenges. Brookhaven's Founder, Jacqueline Dawes, has predicated its gender-specific treatment on "healing emotional breakage" for women. In this way, she has established a sanctuary and a place where women can feel safe, secure and cared for by a staff of highly trained professionals.