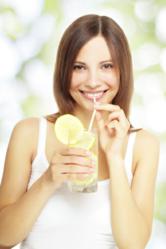 Knoxville, TN (PRWEB) February 06, 2013
During the month of February, Brookhaven Retreat stresses the impact of nutrition on women's mental and physical health. Because February is National Heart Month, Brookhaven Retreat already spends time focusing on good nutritional habits to improve cardiac health. But nutrition goes beyond affecting physical health; women's diets play a role in mental health as well.
A study released on Jan. 8 by the American Academy of Neurology reports that sweetened beverages and diet drinks are associated with an increased risk of depression. The impact of diet on mental health is well researched, and this latest report suggests that beverages are equally important. Proper nutrition aids in the management of mood disorders, and women suffering from mental illness should pay close attention to their diet.
According to this latest study, people who drink four cups of soda a day are 30 percent more likely to be depressed than those who don't. Those who drink four cans of fruit punch a day are 38 percent more likely to experience depression, and those who choose that many diet drinks are at greater risk even than those who consume their regular counterparts.
Diet is so important because it directly influences the body's ability to synthesize neurotransmitters, which play a crucial role in mood regulation. Because food directly affects both mind and mood, it is important for women to carefully create a diet plan that supports their mental health goals.
Unfortunately, women suffering from depression often find it difficult to take the time to cook healthy meals or take care of themselves. Their health and diet needs may become neglected, and they can suffer from poor nutrition. The Indian Journal of Psychiatry published an examination of the link between diet and mental health, noting that those suffering from depression often suffer from poor nutrition as a result, and frequently choose foods that aggravate mood disorders.
Women receiving treatment for mood disorders should search for comprehensive treatment that includes nutrition as one of many targeted factors that influence mental health. It is a great idea for women receiving treatment to consult with a nutritionist who will help formulate a dietary plan to aid recovery.
At Brookhaven Retreat, women seeking mental health or substance abuse treatment meet with a registered dietitian. Together, they create a plan that solves nutritional issues impeding recovery and create a new dietary plan that will support emotional goals. These plans take into account any health issues that can be managed through diet, such as cardiovascular disease, diabetes, celiac disease, weight management and disordered eating. Then, a healthy meal and exercise plan is tailored to the individual so that both body and mind become well nourished.
With the help of a dietitian, women completing residential treatment are able to return home and make informed nutritional choices that will support lasting mental wellness.
The American Academy of Neurology report highlights just how significantly nutrition can affect the brain. All women benefit from an examination of their diet, and for those suffering from mood disorders, cutting out sugary and diet beverages can have a notable effect on mental health.
About Brookhaven Retreat
Brookhaven Retreat is a women's treatment center nestled on a naturally beautiful 48-acre site secluded in the foothills of the Great Smoky Mountains. It has helped hundreds of women across the United States overcome depression, trauma, anxiety, substance use and a range of other behavioral health challenges. Brookhaven's Founder, Jacqueline Dawes, has predicated its gender-specific treatment on "healing emotional breakage" for women. In this way, she has established a sanctuary and a place where women can feel safe, secure and cared for by a staff of highly trained professionals.