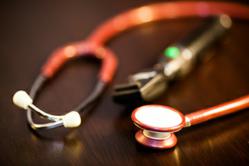 Knoxville, TN (PRWEB) December 11, 2012
On Dec. 5 and Dec. 6, Dr. Jennifer Payne, an expert in genetics research and mood disorders, visited Brookhaven Retreat to conduct a peer review of psychiatrists Dr. Wood and Dr. Sarasti, both experts working at Brookhaven Retreat.
A periodic event at Brookhaven Retreat, peer reviews allow doctors to connect in person to discuss client cases and confer about treatment ideas. This is especially important for the most complex mental health cases; doctors can share insight and pool their expertise in order to provide the highest quality of care and most informed treatment solutions for these women.
Both Dr. Payne and Brookhaven Retreat stress the importance of communication in the mental health field. Frequent communication allows the highly skilled professionals at Brookhaven Retreat to pool resources, share experience and communicate ideas about diagnosis and treatment in order to deliver the best care possible for an individual.
Doctors look at all potential causes of mental health issues, be they organic, hormonal, genetic, the result of trauma, or another issue so that a unique, finely crafted and effective treatment method can emerge. When all angles are reviewed, new ideas and options surface that may present the best possible solution for a particular case.
All doctors that work with Brookhaven Retreat have extensive experience in a variety of fields, including peripartum depression, addiction, trauma, borderline personality disorder, bipolar disorder and other mood disorders. When joined, this creates a depth of knowledge available to clients that presents a great opportunity for long term recovery and sustained mental wellness.
One of Brookhaven Retreat's most significant assets is the coming together of these highly skilled professional minds to diagnose and treat a variety of complex mental health cases. When doctors work together rather than apart, outstanding breakthroughs can occur and women receive the very best that the mental health field has to offer.
About Brookhaven Retreat
Brookhaven Retreat is a women's treatment center nestled on a naturally beautiful 48-acre site secluded in the foothills of the Great Smoky Mountains. It has helped hundreds of women across the United States overcome depression, trauma, anxiety, substance use and a range of other behavioral health challenges. Brookhaven's Founder, Jacqueline Dawes, has predicated its gender-specific treatment on "healing emotional breakage" for women. In this way, she has established a sanctuary and a place where women can feel safe, secure and cared for by a staff of highly trained professionals.