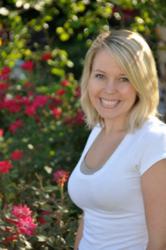 Knoxville, TN (PRWEB) June 28, 2012
Sara Dozier, Program Director, at Brookhaven Retreat will be attending Mandala Assessment Research Instrument to complete levels 1 and 2. The training will done in Charlottesville, Virginia on June 28-July 1. After completion of both levels Sara will be able to understand the meaning behind the symbols and colors used and why MARI® is used as a therapeutic tool. MARI® uses mandala art to have symbols and colors reflect the internal happenings of an individual.
Creator Jean Kellogg, M.A., A.T.R. designed MARI® as an assessment tool that provides an insight into a client's current inner being. It measures the four areas of consciousness: thinking, feeling, sensing, and intuition. Additionally, it gives a visual aid of a person's conscious and unconscious psych. The MARI® system has proven, with the use of the mandalas, to be quite successful in following a client's perceptions of their current state. Mandala is the Sanskrit word for "sacred circle." It consists of symbols, colors and stages of development. The symbols and colors are used to represent the individual's present life processes when placed on the Great Round, a diagram of twelve developmental stages. When mandala is used in art therapy it can reveal the current intimate thoughts and feelings about the person's current life.
Brookhaven Retreat uses mandala as a therapy because it is a positive, successful tool in conjunction with the treatment process of each client individually. They recognize mandala art therapy as a good way to monitor their clients' progress within the program. Clients who participate in a mandala session will be able to draw a picture that will be assessed by a trained MARI® leader. The picture can be a communicative tool to what the client is unable to verbalize. Therapists and the medical team then can track the progression of the drawings done by each client throughout their time in treatment, and monitor the their internal struggles and growth.
About Brookhaven Retreat
Brookhaven Retreat is a women's treatment center nestled on a naturally beautiful 48-acre site secluded in the foothills of the Great Smoky Mountains. It has helped hundreds of women across the United States overcome depression, trauma, anxiety, substance use and a range of other behavioral health challenges. Brookhaven's Founder, Jacqueline Dawes, has predicated its gender-specific treatment on "healing emotional breakage" for women. In this way, she has established a sanctuary and a place where women can feel safe, secure and cared for by a staff of highly trained professionals.