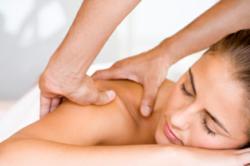 Knoxville, TN (PRWEB) February 05, 2013
February is often a month associated with expressing love. During this month, Brookhaven Retreat encourages women to express love for themselves and begin a routine of self-care that nurtures emotional health.
Women frequently place the needs of others above their own and focus on careers, children, spouses, family, friends or even dinner plans above their own needs, frequently at the cost of mental or physical health. This self-sacrifice can run many women ragged. The U.S. Department of Health and Human Services Healthy Woman publication states that this consistent self-sacrifice can lead to depression, anxiety, substance abuse, poor self-esteem and a slew of other mental health issues.
While born out of good intentions, doing too much for others can be self-destructive; women need time to recharge in order to live healthy lives.
Self-care, rather than a time of indulgence, is meant to balance stressors, reduce negative emotions and help maintain mental and physical wellness. It is a mark of personal self-respect when women can take time to themselves without feeling guilty. Over the course of residential treatment, women learn that self-care has very much to do with how they perceive themselves. Care for the self begins in the mind, and the physical expression of inner self-talk can help or harm a woman recovering from mental health or substance abuse issues.
By changing both thoughts and actions, women learn to nurture the self, foster a sense of value and create a self-care plan that will maintain positive life habits along the road to wellness.
Brookhaven Retreat begins with a healthy meal and exercise plan created alongside a registered dietician. This plan takes special dietary requirements into account and helps women manage issues such as diabetes, cardiovascular disease, weight management or disordered eating. It nourishes both mind and body and is a step toward creating healthy eating habits that sustain continued mental and physical health.
Self-care is also evident in daily routines. Bathing, skincare and hair care routines are all equally influential to the way women feel about themselves during the day, but can easily fall to the wayside when women become too busy with others. Additionally, spa and salon appointments are all part of a personal care plan that includes time to recharge, unwind and take care of the body. Personal care plans foster self-compassion, kindness and love, all attitudes that sustain long-term recovery.
Self-care is essential in order to manage the daily stress that can contribute to mental health issues. During the month of February, Brookhaven Retreat honors self love by helping women find the self-esteem and compassion to recognize that they are worth the time and energy spent on themselves. It encourages women to devote the same care and attention to themselves as they would a treasured friend, and to begin doing so by creating diet, exercise and personal care plans.
By taking the time out for themselves, women reinforce self-respect and confidence. Self-care routines help maintain health, encourage self-esteem and create positive habits. Women often find that when they take better care of themselves, they feel energized, experience renewed happiness and find greater enjoyment in day-to-day life.
About Brookhaven Retreat
Brookhaven Retreat is a women's treatment center nestled on a naturally beautiful 48-acre site secluded in the foothills of the Great Smoky Mountains. It has helped hundreds of women across the United States overcome depression, trauma, anxiety, substance use and a range of other behavioral health challenges. Brookhaven's Founder, Jacqueline Dawes, has predicated its gender-specific treatment on "healing emotional breakage" for women. In this way, she has established a sanctuary and a place where women can feel safe, secure and cared for by a staff of highly trained professionals.