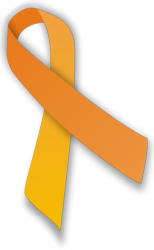 Knoxville, TN (PRWEB) February 26, 2013
Self Injury Awareness Day is a grassroots global awareness campaign attempting to raise awareness of self-harm. For women with mental health issues, self-injury is a destructive coping mechanism that destroys self-esteem and obstructs recovery. During the week ending with March 1, Brookhaven Retreat's DBT Skills Week will provide women with the therapy skills necessary to help stop self-injurious behavior.
Self-injury, in the form of cutting, burning, bruising or scratching, is one method used by women trying to cope with emotional distress. Depression, low self-esteem, trauma and other mental health issues can cause emotional breakage that women seek to escape, and self-injury provides an outlet for those emotions that women are unable to cope with.
Though suicide is rarely the intention of self-harm, the two share a complex relationship. Individuals who self-injure have an increased risk of suicide: A 2003 study, "Suicide following deliberate self-harm: long-term follow-up of patients who presented to a general hospital," found that 40 to 60 percent of suicides presented self-harming behavior beforehand. Self-injury is a type of violence toward the self; such thoughts can worsen mental health issues and harm recovery, and are treated very seriously.
Women with bipolar disorder or borderline personality disorder often have trouble regulating emotions and may turn to self-injury as a coping mechanism. Therapy helps many women work through their issues, but when that is not enough, an inpatient recovery program that provides deeper and more comprehensive treatment may be needed to help women recover from mental illness.
Brookhaven Retreat's treatment program offers women the tools necessary to manage emotions rather than succumb to self-injurious coping behavior. It employs dialectical behavior therapy's techniques of mindfulness, emotion regulation and distress tolerance to help women with a history of self-harm.
For the week of March 1, women at Brookhaven Retreat will participate in Opposite Action Week, during which women will challenge their emotions by acting opposite to them. When women experience negative emotions, they will act opposite to that emotion so that rather than self-injuring, women do something kind for themselves, or rather than being aggressive, they leave the room.
When practiced over time, opposite action begins to forge new pathways of action and emotion, and women learn to cope with their feelings. Rather than suppress emotions, women try new ways of reacting so that negative reactions change into positive actions that support recovery.
Opposite Action Week practices one of several techniques Brookhaven Retreat uses to help women recovering from mental health issues. With practice, women are able to develop awareness and control of their emotional reactions and, ultimately, their lives.
About Brookhaven Retreat
Brookhaven Retreat is a women's treatment center nestled on a naturally beautiful 48-acre site secluded in the foothills of the Great Smoky Mountains. It has helped hundreds of women across the United States overcome depression, trauma, anxiety, substance use and a range of other behavioral health challenges. Brookhaven's Founder, Jacqueline Dawes, has predicated its gender-specific treatment on "healing emotional breakage" for women. In this way, she has established a sanctuary and a place where women can feel safe, secure and cared for by a staff of highly trained professionals.