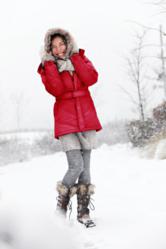 Knoxville, TN (PRWEB) November 21, 2012
Singles are the fastest growing population demographic, according to the Census Bureau. Remaining single is a choice that an increasing number of women are finding themselves satisfied with, but the choice is not without its bumps around the holidays. Brookhaven Retreat helps single women find the inner strength and self-love to enjoy the holidays free from depression or anxiety.
Coupledom is not a surefire path to happiness, and many women are choosing lives of happiness alone rather than experience the anxiety and depression that can accompany an unhappy relationship. Women no longer depend on marriage; singlehood provides women with freedom in decision-making and lets them live their lives however they see fit. It lets women explore themselves as independent individuals rather than as someone defined by the relationship they are in.
However, it can be a difficult choice to explain to others, as holiday gatherings seem to invariably steer to this line of questioning. Media messages tend to paint coupledom as the only path to happiness, which can make explaining singlehood to others, even oneself, difficult.
Feelings of loneliness and depression around the holidays are normal, but turning to coping mechanisms and distraction can be harmful, and can lead to addiction. Brookhaven Retreat teaches women to use healthy distraction only if the problem cannot be solved first. In the case of single women, feelings of low self-worth and self-esteem often contribute to loneliness around the holidays. Robbed of an external point of validation, women often fail to find worthiness within themselves. Brookhaven Retreat teaches women to open themselves to vulnerability, to open their hearts to worthiness and realize that they are deserving of love and belonging. Often, the need for external validation may disappear.
In choosing to be alone, women allow themselves to develop into their best self. They become free to explore their dreams in life, to be as creative as they like and take a journey of discovery unrestricted.
By treating the underlying issues beneath feelings of depression and anxiety, Brookhaven Retreat helps women cultivate self-worth, develop a diversified support system and master the tools necessary to successfully manage the holidays alone. While singleness may be difficult this time of year, Brookhaven Retreat teaches women to find validation within and celebrate the season with unbarred happiness.
About Brookhaven Retreat
Brookhaven Retreat is a women's treatment center nestled on a naturally beautiful 48-acre site secluded in the foothills of the Great Smoky Mountains. It has helped hundreds of women across the United States overcome depression, trauma, anxiety, substance use and a range of other behavioral health challenges. Brookhaven's Founder, Jacqueline Dawes, has predicated its gender-specific treatment on "healing emotional breakage" for women. In this way, she has established a sanctuary and a place where women can feel safe, secure and cared for by a staff of highly trained professionals.