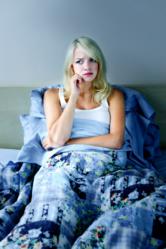 Knoxville, TN (PRWEB) February 28, 2013
March 3-10 is National Sleep Awareness Week, an annual awareness campaign created by the National Sleep Foundation to promote healthy sleep habits. The week is coordinated to end with the beginning of daylight saving time on March 10, a day notorious for upsetting sleep schedules. Proper sleep is critical to mental heath, and during this week, Brookhaven Retreat promotes the importance of a sleep ritual as a key factor in recovery from mental health issues.
A poll by the National Sleep Foundation reported that 75 percent of Americans experience symptoms of a sleep problem at least several times per week. Gallup reports that depression and anxiety are the most common causes of sleep issues.
Poor sleep affects more than physical health; aside from being a symptom of mental health issues, it can also cause them. A 2009 Harvard Health Publication shared that sleep disorders are prevalent in those with mental illness, and particularly affects those with bipolar disorder, anxiety and depression. Additionally, sleep disorders often precede mental illness: 27 percent of anxiety disorder and 69 percent of depression cases are preceded by sleep disorders, and nearly all bipolar patients experience insomnia during manic episodes.
Treating sleep disorders is of vital importance as it helps alleviate symptoms of mental illness. Studies show that when sleep issues are addressed, patients with mental health issues respond better to treatment.
The CDC recommends that adults get seven to nine hours of sleep per night. This can be particularly difficult for women with mental health issues, but good sleep hygiene can positively affect recovery. A sleep plan can make a significant impact in helping women establish a routine of proper sleep.
Brookhaven Retreat encourages women to adopt healthy lifestyle habits that encourage good sleep hygiene. Women learn to avoid stimulants such as caffeine before bedtime, don't exercise at night, avoid eating large meals before bed and create a relaxing sleep environment free from electronics or distractions. Perhaps most importantly, women establish pre-sleep rituals such as bathing, reading or journaling that helps communicate to the body that its time to sleep.
Once a sleep routine is established, the body begins to adopt a natural rhythm. When women are alert and well rested, both risk and symptoms of anxiety and depression are reduced, and the path to healing becomes easier. Brookhaven Retreat helps women overcome mental illness and emotional breakage one healthy habit at a time, and this week's focus, proper sleep hygiene, is one critical step toward a life of health and wellness.
About Brookhaven Retreat
Brookhaven Retreat is a women's treatment center nestled on a naturally beautiful 48-acre site, secluded in the foothills of the Great Smoky Mountains. It has helped hundreds of women across the United States overcome depression, trauma, anxiety, substance use and a range of other behavioral health challenges. Brookhaven's founder, Jacqueline Dawes, has predicated its gender-specific treatment on "healing emotional breakage" for women. In this way, she has established a sanctuary and a place where women can feel safe, secure and cared for by a staff of highly trained professionals.