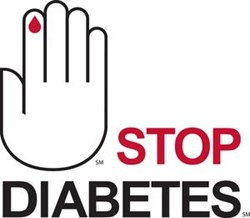 Knoxville, TN (PRWEB) November 07, 2013
American Diabetes Month is an annual campaign run by the American Diabetes Association to stop diabetes. Depression and anxiety are a real and immediate concern for people with diabetes. In November, Brookhaven Retreat spreads awareness of the relationship between diabetes and mental health.
Diabetes requires constant attention. Potential medical side effects and the stress of daily management can cause feelings of anxiety, anger, helplessness and fear. Studies show that those with diabetes experience an increased risk of depression.
The American Diabetes Association reports that 26 million people in the U.S. have diabetes and another 79 million either have prediabetes or are at risk for developing type 2 diabetes. This represents a significant portion of the population at risk for mental health issues relating to the disease.
A University of Florida study found that stress and anxiety increase blood glucose levels, presenting a potentially severe health concern for women with diabetes. Learning to manage potential emotional side effects is a critical part of managing diabetes. If her diabetes is accompanied by a constant feeling of sadness, an inability to function or suicidal thoughts, a woman may require mental health treatment to feel well again.
Brookhaven Retreat believes that treatment begins with appropriate self-care; women must first learn to manage their physical and mental health through diet, exercise and therapeutic skill sets. Brookhaven Retreat's residential treatment facility combines individually tailored medical, dietary and therapeutic approaches to treat women with diabetes.
Meeting with a registered dietitian enables women to adopt the nutritional habits that help manage their disease. An expert team of nurses helps women manage the medications that may regulate diabetes and mental health. Cognitive behavior therapy targets the negative thinking patterns associated with diabetes and replaces them with positive behaviors that support mental health.
Treating the mental health effects of diabetes benefits a woman's physical health by enabling her to better manage her disease. Rebuilding self-esteem and establishing healthy habits frees women to create lives of wellness and joy despite their illness.
About Brookhaven Retreat
Brookhaven Retreat is a women's treatment center nestled on a naturally beautiful 48-acre site secluded in the foothills of the Great Smoky Mountains. It has helped hundreds of women across the United States overcome depression, trauma, anxiety, substance use and a range of other behavioral health challenges. Brookhaven's Founder, Jacqueline Dawes, has predicated its gender-specific treatment on "healing emotional breakage" for women. In this way, she has established a sanctuary and a place where women can feel safe, secure and cared for by a staff of highly trained professionals.