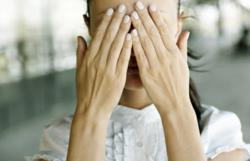 Knoxville, TN (PRWEB) April 16, 2013
April 16 is National Stress Awareness Day, sponsored by the Health Resource Network to increase awareness of the causes and cures of stress. In celebration, during the month of April, health care providers come together to disseminate information about stress and stress relief. Brookhaven Retreat understands the impact stress has on women's mental and physical health and joins the healthcare community in working to prevent the damage caused by stress in women's lives.
Stress and health are closely tied together. When the body experiences a prolonged period of stress, it suffers from a build up of hormones that are, in elevated levels, detrimental to physical health. According to the National Institute of Mental Health, chronic stress negatively affects the immune, digestive, reproductive and excretory systems.
The consequences of prolonged stress can be very serious. A Spanish study found that chronic stress increases stroke risk, and a study conducted by the Columbia University Medical Center found that those with chronic stress experience a 27 percent higher risk of heart attacks.
Stress also affects mental health. The Mental Health Foundation reports that, aside from its physical consequences, stress can also trigger anxiety, depression, anger and fear. It can worsen symptoms of mental illness or cause s relapse of mental health issues or substance abuse. Women with high levels of stress in their lives are less effective at emotionally regulating, and are thus less able to cope with mental health issues.
Although stress can be caused by work, family and social issues, it can also be caused by poor habits. Inadequate sleep, lack of exercise and improper diet can all contribute to heightened stress levels. Simple lifestyle changes can manage these issues so that they do not cause physical or mental discomfort.
Brookhaven Retreat seeks to reduce external stressors in its environment so that the women in its program may overcome emotional challenges without the added burden of stress. Its emphasis on sleep hygiene, regularly scheduled physical activities and nutritional program all help women create and maintain the lifestyle changes that manage lower stress levels.
Brookhaven Retreat believes that everyone benefits from healthy habits. Human Resource Manager Lisa Blum is passionate about the effects of regular exercise on physical and mental health. She encourages all staff to participate in regular physical activity and teaches a variety of fitness classes, including weight-based and cardio classes. These classes are designed to strengthen and tone muscles and improve general health and wellbeing.
When women do not suffer from chronic stress, they are better able to emotionally regulate and focus clearly on treatment. Through the healthy lifestyle changes it encourages, Brookhaven Retreat helps women get the most out of therapy and overcome mental illness to build lives of wellness and success.
About Brookhaven Retreat
Brookhaven Retreat is a women's treatment center nestled on a naturally beautiful 48-acre site secluded in the foothills of the Great Smoky Mountains. It has helped hundreds of women across the United States overcome depression, trauma, anxiety, substance use and a range of other behavioral health challenges. Brookhaven's Founder, Jacqueline Dawes, has predicated its gender-specific treatment on "healing emotional breakage" for women. In this way, she has established a sanctuary and a place where women can feel safe, secure and cared for by a staff of highly trained professionals.