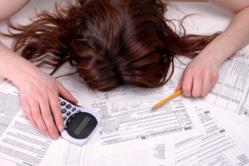 Knoxville, TN (PRWEB) January 10, 2013
The 2013 tax filing season opens Jan. 30. Between the beginning of tax season and the start of a new year, many people are beginning yearly budgets, setting money aside and paying close attention to their finances. Women recovering from mental health issues often need special help learning to handle the finances that may have been destroyed by their illness.
In "Money management, mental health, and psychiatric disability: A recovery-oriented model for improving financial skills," authors Eric B. Elbogen et al. report that for people with mental health issues, successful money management is associated with greater recovery rates and better quality of life.
Often, women with depression, anxiety or substance abuse issues may treat spending as an escape. Women may hoard, spend without thinking, regularly splurge on unnecessary items or develop a shopping addiction. Addictive behavior may temporarily fill an emotional void, but devastate a woman's financial life and threaten her long-term recovery. The arrival of tax-season may overburden a delicate financial state, endangering the recovery process.
Elbogen and his associates report that those recovering from mental illness often express a desire to avoid debt and better manage their money. Brookhaven Retreat has experienced that when women better manage their money, they are better able to manage other aspects of their lives and establish stable, healthy habits that also contribute to long-term success.
By integrating money management into its treatment program, Brookhaven Retreat helps women to rebuild their financial lives without compromising emotional wellness. By learning to manage their finances, women secure one aspect of long-term wellness and can face tax season with confidence.
About Brookhaven Retreat
Brookhaven Retreat is a women's treatment center nestled on a naturally beautiful 48-acre site secluded in the foothills of the Great Smoky Mountains. It has helped hundreds of women across the United States overcome depression, trauma, anxiety, substance use and a range of other behavioral health challenges. Brookhaven's Founder, Jacqueline Dawes, has predicated its gender-specific treatment on "healing emotional breakage" for women. In this way, she has established a sanctuary and a place where women can feel safe, secure and cared for by a staff of highly trained professionals.