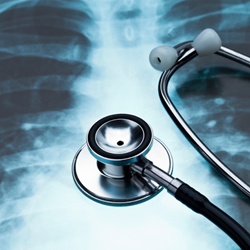 Knoxville, TN (PRWEB) March 22, 2016
Staff members of Brookhaven Retreat ® LLC, a unique residential treatment facility exclusively for women with mental health and/or substance abuse issues, completed their annual Tuberculosis (TB) Training for Substance Abuse Providers by March 9 this year.
As part of the annual requirement for the TB Control Guidelines for Alcohol and Drug Abuse Prevention Programs, staff members reviewed TB Training Slides and took the TB Training Exam provided by the Tennessee Department of Mental Health & Substance Abuse Services. Upon completion, members received certification.
The purpose of the training and exam is to identify and prevent TB disease as well as latent TB infection, to provide procedures on administration of the Symptom Screening Tool, testing and education for employees and volunteers, to provide the timelines for baseline screening on employees and volunteers, and lastly, to give direction if the symptoms suggest active TB disease.
TB is a contagious airborne disease caused by germs that are spread from person to person. TB affects the lungs most often, but it can affect other parts of the body, like the brain, the kidneys, and the spine.
According to the Centers for Disease Control and Prevention (CDCP), each year, World TB Day is recognized on March 24. The annual event commemorates the date in 1882 when Dr. Robert Koch announced his discovery of Mycobacterium tuberculosis, the bacillus that causes the disease.
The theme of World TB Day 2016 is "Unite to End TB" CDC and its domestic and international partners, including the National TB Controllers Association, Stop TB USA, and the global Stop TB Partnership are working together to eliminate this deadly disease.
A person with TB must get treatment. In 2014, there were an estimated 9.6 million new cases of TB. Approximately 3.2 million of them were women. The World Health Organization named TB one of the top five killers of women among adult women aged 20 to 59.
Brookhaven Retreat's founder Jacqueline Dawes, says, "Even though more men are diagnosed and die from TB, the consequences for women in their reproductive years can be particularly devastating. It's important for our staff to know how to avoid it and how to handle it if faced with it. This training is essential to our ability to protect all clients and staff members."
About Brookhaven Retreat
Brookhaven Retreat is a women's treatment center nestled on a naturally beautiful 48-acre site secluded in the foothills of the Great Smoky Mountains. It has helped hundreds of women across the United States overcome depression, trauma, anxiety, substance use and a range of other behavioral health challenges. Brookhaven's Founder, Jacqueline Dawes, has predicated its gender-specific treatment on "healing emotional breakage" for women. In this way, she has established a sanctuary and a place where women can feel safe, secure and cared for by a staff of highly trained professionals.