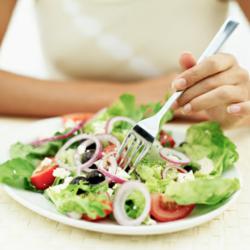 Knoxville, TN (PRWEB) October 17, 2012
World Food Day, which took place on October 16, began in order to spread awareness about worldwide hunger problems. It focuses on the importance of giving the hungry the tools necessary to feed themselves rather than simply feeding them. Brookhaven Retreat, a residential treatment facility for women, recognizes that emotionally broken women also hunger, and must be given the tools required to create and maintain lasting emotional wellness.
Women affected with mental health and/or substance abuse issues hunger for emotional balance, healing and wholeness. Brookhaven Retreat's goal for World Food Day was to remind women about the broad spectrum of therapy tools they have learned to foster emotional wellness in the long term.
Brookhaven Retreat recognizes the underlying issues beneath substance abuse and mood disorders. Its comprehensive treatment programs are designed to nourish women's physical, emotional, spiritual and mental needs and equip women requiring mental health treatment with the tools required to maintain lifelong recovery.
In addition to extensive therapy, Brookhaven Retreat uses the following tools to nourish emotional and physical wellbeing:

Equine Therapy: Brookhaven Retreat keeps four Tennessee Walking Horses on location for equine assisted therapy. These horses reflect the complex emotional issues felt by clients. Horses' gentle natures encourage tranquility and reveal emotional fears. This therapy allows insight into the image a person projects outward.
Spiritual Counseling: This deals with the heart and spirit of a person. Many women suffering from mental health or substance abuse issues neglect their spiritual needs. This counseling can provide discovery and healing that other treatment modalities cannot.
•Holistic Bodywork: On site reflexology provides unique insight into bodily needs, while off site appointments for acupuncture, massage and salon services promote self-care, self-esteem and facilitate relief of pain.
•Meditation: Daily meditation promotes tranquility, emotional wellness, and the mindfulness skills necessary to accept and change painful situations.
About Brookhaven Retreat
Brookhaven Retreat is a women's treatment center nestled on a naturally beautiful 48-acre site secluded in the foothills of the Great Smoky Mountains. It has helped hundreds of women across the United States overcome depression, trauma, anxiety, substance use and a range of other behavioral health challenges. Brookhaven's Founder, Jacqueline Dawes, has predicated its gender-specific treatment on "healing emotional breakage" for women. In this way, she has established a sanctuary and a place where women can feel safe, secure and cared for by a staff of highly trained professionals.