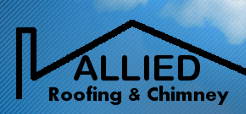 Brooklyn Chimney Repair Company, Allied Roofing & Chimney announces new specials & discounts on their website.
Brooklyn, New York (PRWEB) April 17, 2013
Allied Roofing and Chimney, a fully licensed and insured, family owned company, which provides roofing and chimney service to New York Metro area, is offering special discounts on chimney cleaning, repairs and installations. The deal includes free chimney inspection and cleaning for only $29.95. They will be running this special all year and it has been getting a lot of buzz already.
Allied has been providing all of the fireplace, chimney and roofing professional services, including, re-roofs, building, repairing leaks, inspection, installation, cleaning and maintenance. Regardless of the type of chimney, Allied's professional team can ensure that a home or business can get through the year without any damage.
A Company's spokesperson explains, "Smoke from wood burning fireplace can accumulate in the chimney flue causing creosote buildup which can catch fire easily. Get your chimney and fireplace inspected and cleaned before winter approaches. We hope that people will take advantage of the generous discount we are offering and feel safe and worry-free this year. "
Each year in the U.S., there are several houses that experience dangerous chimney fires. For the safety of a family or work place proper care of chimney is important. If homeowners need to rely on their chimney and fireplace for winter warmth, they must have it checked out and cleaned. The price of chimney cleaning is much cheaper than the price of replacing a house/building or parts of it. Fire marshals recommend yearly checkups so that chimneys are in proper working condition.
Basic chimney cleaning can be done by the residents themselves. It is still recommended that they have a professional service clean and inspect the chimney from time to time. It is possible that they do not see the inside of as many chimneys as the professionals do and they will be more likely to spot defects that could be a fire hazard to your home. Also, they need to have a lot of heavy duty equipment and be prepared to clean up mess afterward.
"We clean up completely after job is done. Our expert and dedicated staff is always professional, safe, clean and thorough," added the company spokesperson.
They offer competitive pricing of their services. Visit their website to request a free quote, fill out the contact form or call 1-800-641-9080 for more information.
http://alliedchimneyny.com