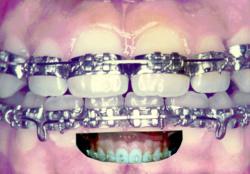 Invest in yourself; a winning smile is a priceless asset--T. Rothstein
Brooklyn, NY (PRWEB) February 08, 2012
Dr. Rothstein is celebrating his 36th year of practice by having a buffet breakfast at his office this month for his present patients, the residents of his community and environs, and the many doctors whose confidence in him have enabled him to treat more than 6000 patients whose teeth bear his signature smile. Here he reveals the hallmarks of his career in orthodontics:
Dr. Ted's desire to be an orthodontist was fostered by his first encounters with his own dentist and later with the enthusiastic orthodontists he visited as a young dental student in Philadelphia who extolled the virtues of their careers as orthodontists.
Dental school was followed by a year as an oral surgery resident at Philadelphia General Hospital. at the conclusion of which, he acknowledges, that a bit of kismet was critical to being selected as Fellow in a Post-Grad PhD Program to study jaw growth using computers (1971). It was tenacity, perseverance and keeping focused on becoming an orthodontist that helped get him through the four tumultuous post-grad school years that culminated in a Doctorate in Physical Anthropology. However, that was his passport to a two-year orthodontic residency at NYU.
Choosing Brooklyn Heights as the neighborhood to open a practice back in 1973 was a carefully planned move which enabled him to become well-known in a relatively small attractive neighborhood of professionals where, at the time, there were then no orthodontists.
No matter what their age, Dr. Rothstein sees his new patients as people beginning a new life's journey that will with a radiant smile that will add immeasurably to the happiness of their lives. Helping patients to achieve that handsome smile can sometimes be quite a time consuming, challenging undertaking requiring many, many months with endless patience making tedious adjustments.
As a result of seeing a patient many times he gets to know about their lives and what their life plans are. Dr. Rothstein has influenced scores of patients to study dentistry and become orthodontists by sharing his love of the profession that has been his passion since 1973. The day he removes patient's braces for him compares to nothing less than bringing a new-born into the world and metaphorically setting them free to pursue their destiny. And, he can name at least few who have become dentists.
Dr. Rothstein is renowned for his consideration of the comfort and well-being of his patients, as many of them are anxious about having work done in their mouths. He draws heavily on his personal experiences with the dentists who have worked on his teeth – including having braces himself done by himself to know precisely what his patients are experiencing.
Finally, the last secret of longevity in Brooklyn Heights is the reputation he has earned among his peers and patients for achieving optimal results using methods that were always on the cutting edge of orthodontic technology including clear, lingual and Invisalign braces. Indeed Dr. Rothstein was the first orthodontist to introduce clear and lingual braces and then Invisalign to Downtown Brooklyn.
His dedication to orthodontics and his passion to leave a legacy of beautiful smiles is always at the core of his motivation. That legacy is often punctuated by cheerful visits from the children (now adults) he treated who attended the local schools including PS 8, St. Annes, and Packer Collegiate who come-bye to say hello and reminisce about an era left behind in childhood and their current endeavors.
# # #