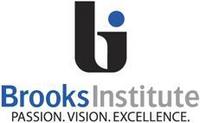 My objective for this project is to introduce students to real working mentors and to give them something that they are not going to get from any other film school in the world.
Santa Barbara, Calif. (Vocus) February 11, 2008
Brooks Institute announced today it has been chosen for the fifth consecutive year as the recipient of the 35mm Project, a Kodak-sponsored grant enabling Brooks Institute film students to produce a 35mm short film and collaborate with notable film industry professionals, who will serve as project mentors.
Kodak's 35mm Project gives student filmmakers the opportunity to experience filmmaking using the same tools as industry professionals, while supporting Brooks Institute's philosophy of "learn by doing." The school's commitment to student-centered, experiential learning – with classes taught by faculty who are experts in their respective fields – prepares students to adapt to rapid industry changes and evolving technologies. Students participating in the project enroll in the Kodak 35mm Project class, apply for specific production jobs – ranging from producer to director and gaffer to accountant – and receive course credit for their hands-on training experience.
This year's film, "Hard Boiled Eggs," directed by third-year student Aaron Lee, is a realistic action film that takes place at the crux of a metaphorical train collision. Using unremorsefully violent action sequences taken from modern society, the film is an objective look at a seedy underworld of crime. Brooks has secured professional stunt coordinator Tom Cooney as one of the program's mentors. His experience will assist the crew in creating realistic and professional-level stunts adding to the overall film quality and integrity.
The Project involves a 150-person film crew; more than 30 vendors; rental equipment, valued at more than $1 million; and an estimated 24,000 hours of labor from students, faculty and volunteers. Kodak, Otto Nemenz Camera, FL Fischer, Clairmont Camera, Foto Kim, Mix Magic, Dolby,and Leonard Chapman Crane are among many sponsors who generously contributed to the 35mm film.
"It is an honor and blessing to be awarded this great opportunity. The process has been challenging from the start but we are all working as a team to make it happen. Although the stress and pressure has increased ten-fold due to the scope and the professionalism demanded from this type of project, I am fortunate to have an excellent, creative crew coupled with great faculty support that will allow this film to succeed," says the film's director and third year student, Aaron Lee.
To guide students through their training, professionals in the industry are paired with students for the project. This year's professional mentors include producer Steve McGlothen ("I,Robot"), cinematographer Charles Minsky ("You, Me, and Dupree" & "The Producers"), and director Perry Lang ("Everwood"). The film will be cast with professional talent by students and their casting mentor, Linda Lowy ("Grey's Anatomy").
Faculty sponsors, Emmy-award winner Tracy Trotter and his wife Judy have been involved with the 35mm Project for the last five years. He noted, "My objective for this project is to introduce students to real working mentors and to give them something that they are not going to get from any other film school in the world."
Last year's 35mm Project film, "Miss Perpetual Motion," is still in post-production and slated for release this summer. "Help Wanted," another Brooks film created for the Kodak 35mm Project received the CINE Golden Eagle Award for outstanding student filmmaking in 2004, at its second-year film, "Lost Hope & More," screened at this year's Santa Barbara International Film Festival.
Students will begin filming for the Project at Brooks' Mason Street Campus on Friday, February 15. They will then travel to the Ventura Campus and complete the film in the Brooks sound stage on Sunday, February 17. The media is invited to come and observe. Please contact our media relations person at 805-690-7603 to reserve your space.
About Brooks Institute
Brooks Institute celebrates more than 60 years of educating students in the visual and media arts. With campuses in Santa Barbara and Ventura, California, the school offers Bachelor of Arts degrees in fields including Professional Photography, Visual Journalism, Film and Video Production and Graphic Design, and a Master of Fine Arts degree in Photography. Brooks' graduates are visible nationally and internationally, working for distinguished organizations including National Geographic, Smithsonian, Los Angeles Times and other national media outlets, including Hallmark Publishing, Cousteau Society, HBO, Kodak and other industry leaders in the visual media arts fields. Brooks is part of the Career Education Corporation network of schools (NASDAQ: CECO). For more information about Brooks Institute and the school's programs, visit http://www.brooks.edu , or call 805-966-3888.
Contact:
Bethany Innocenti
Brooks Institute
(805) 966-3888
###