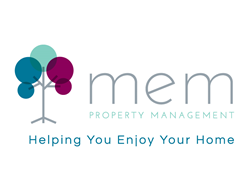 We are very excited to be chosen by the homeowners association as the new property management company for Brookside Condominiums at Iselin
Jersey City, NJ (PRWEB) July 08, 2015
mem property management corporation was recently selected as the new property management company for the Brookside Condominiums at Iselin. Consisting of 84 units, Brookside at Iselin is an attractive residential community located within Woodbridge Township, in Middlesex County, New Jersey.
"We are very excited to be chosen by the homeowners association as the new management company for Brookside Condominiums at Iselin," says Martin Laderman, founder and CEO of mem property management corporation, "for over 25 years, we have been serving condominiums and other residential communities throughout New Jersey. We look forward to working closely with an outstanding HOA board and deliver expanded services and support that people have come to expect from mem property management."
Brookside Condominiums at Iselin residences feature central heating, washer and dryer in each unit, modern kitchens and bathrooms. The windows offer abundant natural light and each apartment has premium wood flooring. For the convenience and security of the buildings' residents, each unit includes a deeded parking space that belongs to the homeowner.
Iselin has a very strong Indian-American community and boasts a thriving local business district with many ethnic shopping and dining options that draw people from Jersey City and Jackson Height looking for a more relaxed, suburban lifestyle.
Brookside Condominiums at Iselin is also a commuters' paradise. Residents are minutes from the Garden State Parkway, New Jersey Turnpike and Routes 1, 9 and 287. Woodbridge Center mall is only a five-minute drive away and Menlo Park mall is located only ten minutes away. Commuters are able to reach Penn Station in New York City in just over a half over by taking a train from nearby Metropark, located within easy walking distance from Brookside Condominiums.
"Brookside Condominiums is one of the most desirable and diverse communities in Iselin and offers residents tremendous convenience in a wonderful neighborhood," explains Laderman.
About mem property management corporation
mem property management company is a privately held New Jersey property management company founded by Martin H. Laderman with the vision to increase property value through solid, experienced management. Since that time the company has expanded to manage dozens of properties from its New York border to the Jersey Shore and Gold Coast.
mem property management services some of the finest communities throughout New Jersey including many of the major developers and builders as well as communities as diverse as small ocean-front condominiums to large master-planned communities with several hundred homes to age-restricted retirement communities.
To learn more about mem property management news, services or its policies, please visit http://www.memproperty.com/ or call (201) 798­1080.