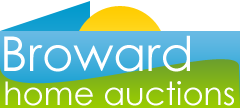 Broward County, FL (PRWEB) December 07, 2011
It's no secret that the real estate market is suffering and every day there are thousands of properties going into foreclosure. BrowardHomeAuctions has a comprehensive list of Broward foreclosure auctions that first time home buyers and real estate investors alike can bid on in hopes of winning the foreclosure and saving tens of thousands of dollars.
"We are a locally owned Florida business that maintains a healthy relationship with Broward County and the Palm Beaches. BrowardHomeAuctions is extremely involved in the local real estate community and we are constantly looking for ways to make bidding on foreclosure auctions as easy as possible," says owner Dave S.
Broward Home Auctions lets people create an account and easily browse through all of the upcoming foreclosure auctions in Broward County, Florida. The foreclosure listings are easy to use and let potential home buyers browse auctions by city, zip code, or other specific details allowing you to find properties quickly and easily.
Users of BrowardHomeAuctions.com can also view past auction history, see maps and browse photographs of most of the homes being listed in the foreclosure auctions.
About BrowardHomeAuctions
BrowardHomeAuctions.com was founded in 2011 and gives everyone the ability to search Broward foreclosures online. There are well over 550,000 properties which will be put up for sale in foreclosure auctions and BrowardHomeAuctions gives the opportunity to bid on the cheap foreclosure properties and save tens of thousands of dollars on a great real estate investment.
For more information, please visit http://www.browardhomeauctions.com or call 954.828.0226. You can also email support(at)browardhomeauctions(dot)com for additional information.
###